It feels good to be out and about doesn't it? It's all a bit strange though, and coronavirus DEFINITELY hasn't gone away, what with it going around schools, how have you fared? Have you had to go back to homeschooling again? It seems that the school holidays have rolled around quickly again though and as always there are plenty of activities going on in and around Warwickshire during the school holidays. Here are some ideas of what you can do during October Half Term 2021 in Warwick, Leamington Spa, Stratford-upon-Avon, Coventry and the surrounding areas. 
What's on in the 2021 October Half Term School Holidays in Warwickshire?


Museums and Libraries
Warwick
Leamington Library, Leamington Spa

Tuesday 26th Oct 10.30am Rhyme Time (ages 0-2, book online – SOLD OUT)
Thursday 28th Oct 10.30am-11.10am Autumn Crafts – Make a Spooky Pumpkin (ages 4-11, book online)
Thursday 28th Oct 2.30pm-3.10pm Lego Club (ages 4-11, book online)
Friday 29th Oct 10.30am Rhyme Time (ages 0-2, book online – SOLD OUT)

Warwick Library, Warwick

Saturday 23rd Oct 10am & 11am Lego Club (age 4+, book online)
Monday 25th Oct 10am-12pm Autumn Crafts (all ages, drop in)
Thursday 28th Oct 930am & 11am Rhyme Time (ages 0-2, book online)
Saturday 30th Oct 10am & 11am Lego Club (age 4+, book online)

Market Hall Museum

, Warwick – Open Tuesday to Saturday 10am-4pm. Closed Sunday and Monday. The museum is welcoming visitors once again. What have you missed most? The bees? The giant tapestry? The historic Plesiosaur skeleton? Or maybe it's the giant bear or Oisin, their very own tweeting giant irish deer skeleton. Combine your trip with a wander around market place and a walk down to St Nicks Park and you can easily have a lovely day out in Warwick.

Market Hall Museum & St Johns Place – October Half Term Holiday Activities

, Market Hall Museum, Warwick. There are also lots of special events on at the museum, but all these events require booking in advance using their online booking portal unless otherwise specified.

Click here

for their website. All children must be accompanied by an adult.

Arty Tots Spooktacular: Tues 26 October, 10am to 3pm @ Market Hall Museum

– Come along to Market Hall for some scary spooky fun. Create 'spooktacular' haunted houses, flying witches and pumpkin decorations to decorate your homes this Halloween. Scare your family, friends and neighbours with your creations. Please book a timeslot in advance via the Heritage and Culture Warwickshire Eventbrite page. Slots are 45 minutes and occur at 10am, 11am, 12 noon, 1pm and 2pm. £3 per child.

Potions, Cures and Witches: Weds 27 October, 10am to 3pm @ Market Hall Museum

– Hubble bubble boil and trouble, dragon's blood, snail slime and yarrow. Come and see what's brewing with Mad Science with a magical potion science show. Discover cures from the past and make amulet and herb pots for growing your own witch's remedies. £5 per child. Timeslots at 10am, 11am, 12pm and 2pm, include a 30 mins science show then crafts in the museum. Please book a timeslot in advance via the Heritage and Culture Warwickshire Eventbrite page.

St Johns Haunted House: Thurs 28 – Sun 31 October 2021 @ St Johns House

– Enjoy a family friendly spooky experience in October half term. Walk through haunted rooms and take part in spooky crafts and activities.

Get spooked as you explore rooms at St John's House, see them as you've never seen them before. Go on the Halloween cat trail, can you find them all? Walk through the graveyard of past residents. Make mad science slime and a Halloween decoration to take home. Make potions and spells at the messy play laboratory. Build homes for the fairies. Dressing up welcomed for children and adults. What to expect; The experience is family friendly and suitable for children with accompanying adults. Children 2 and under free. Your experience will last from 75 – 90 minutes. A walk through haunted house experience, consisting of a suite of rooms at St John's House. Paying children will make a Made Science Slime kit and a ghost decoration, Messy play area making potions, Fairy small play area. £12 per child and £5 per adult. Spaces are limited so please book soon through the Heritage and Culture Warwickshire Eventbrite page. Visitors are welcome to use the free onsite parking at St John's House. If this car park is full, paid parking available at St Nicholas Park.
Museum from Home Activities – If you can't come to the events at the Market Place Museum, then you can take part in their

#museumfromhome

activities. See

our review

for some of the exciting activities that we have previously tried!
Leamington
Stratford-upon-Avon
Halloween Museum at Tudor World

, Stratford – Saturday 23rd – Sunday 31st October 2021. Tudor World living history museum is situated right in the centre of the beautiful Town of Stratford upon Avon, just metres from the world famous RSC, and set within  an historic 16th century grade 2* building. Using historical settings, discover the secret lives of the Tudors and what life was really like during the time of William Shakespeare; Francis Drake; Elizabeth I, Henry VIII and everyday people. During Half Term, Tudor World museum will be 'dressed' for Halloween. Entry to include Halloween Quiz and spooky prize for every child. Why not have your fortune told while you are here? A wizard will also be hand to tell spooky stories! Open daily from 10.30am until 5.30pm.
Gaydon
October Half Term Family Activities – British Motor Museum

,  – British Motor Museum,

 Gaydon – 23rd – 31st October 2021. Come and be dazzled this October half-term at the British Motor Museum as our Mad scientists shine a light on headlamps and the science behind them. Join us for illuminating hands-on sessions as they reflect on the science of lights with our amazing Lucas Collection – one of the world's largest collection of historic lamps. Don't forget our take home activity bags and black cat trail too!  Admission charges apply, see website for details.
Outdoor Activities
Compton Verney
October Half Term Fun with Warts and All Theatre at Compton Verney, Warwickshire – Tuesday 26th, Wednesday 27th and Thursday 28th Oct, 10am – 4pm. Join Warts and All for a fun filled October half term embracing heritage, nature, and culture at Compton Verney through electrifying drama! Perfect for ages 7-12 this is a fun packed three days that will enable participants to get hands on with extraordinary theatre, grow in confidence and make friends too! Children can choose to immerse themselves for 1 or 2 days of fun or join in the action for the full 3 days. £38 per child per day. £35 sibling discount per child per day. Please book on website. Compton Verney itself is a wonderful place to spend time with children. There is lots to explore, woodland, the lake, playground and many a hide-and-seek opportunity. However, there are also lots of extra activities going on during the school holiday like this one.

 See website for further details including charges and admission details

 
Coventry
Ryton Pools Country Park, Coventry

– Ryton Pools is a great park to visit with two playgrounds (one for younger children and one aimed at older children a short walk around the pools). Take a picnic and you can easily spend all day here. It is also a perfect spot for a bit of cycling or scooting! There will also be additional activities (see Facebook event links below for details) which take place on the following dates:
Kenilworth
Halloween at Kenilworth Castle, Kenilworth

 – This summer from 24 July, set off on a fun family adventure at Kenilworth Castle. Grab your broomsticks for a ghoulishly great day out at our Halloween events taking place across the country. Need fiendish family fun to entertain your little monsters? Try our new adventure trail inspired by Cressida Cowell's bestselling Wizards of Once series, or head out after dark on a spooky woodland walk. We've planned activities for ghost hunting grown-ups too. Gather your friends for an adults-only evening tour of our spookiest historic places, and uncover the darker side of history.We need your help to uncover the castle's history – as our on-site reporter, can you explore the trail, find the missing stories and crack the secret code? Standard admission applies.
Warwick
Pumpkin Spooktacular – Hatton Adventure World,  Hatton – 23rd – 31st October 2021.

It's that time of year when things get a little bit spooky at Hatton, not to be missed!

We have a SPOOKTACULAR programme planned for you this Halloween. Take a Bewitching Ride on our Trailer, with some fun surprises along the way. Pick your own Pumpkin (free pumpkin per child) from our Pumpkin patch, brave the Haunted House, be thoroughly entertained at our Magic & Mayhem Illusion show. Plus so much more… you'll be sure to have a FANGTASTIC time.Admission fee applies, see website for details.
The Haunted Castle – Warwick Castle, Warwick – 23rd – 31st October 2021.

Join the ghosts, ghouls, wizards and witches of Warwick Castle and prepare for a Halloween brimming with spooky tales and family-friendly frights. With over 1,100 years of History, we have a whole host of characters with spook-tacular tales to share!  Don't forget that as well as the Halloween offerings, the castle and grounds are an absolute delight to visit for the whole family and don't forget to check out the highly rated birds of prey show 'The Falconers Quest'. Admission fee applies, see website for details.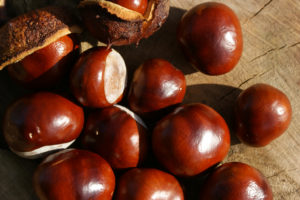 Warwickshire
National Trust Properties

, Warwickshire – From walks through riverside parkland to stories of the gunpowder plot, there is lots to discover in Warwickshire. Look out for their special trick or treat trails too! See website for details.

Warwickshire Wildlife Trust Nature Reserves

, Warwickshire – The WWT website lists many nature reserves within our local area which are great for exploring. We can definitely recommend Ufton Fields near Leamington Spa. There is a circular walk about 1.5 miles (not too far for little legs) which also encompasses a den building area. Lots of fun!
Clubs & Classes
Leamington
Half Term Art Camp, St Marks Church,

Leamington – 25th-27th October 2021.

Libby Esler is a local artist offering Half term art/craft workshops for children from Rec-Yr6. Lots of Halloween crafts and art to let children get messy and experiment with lots of different media. Activities inc, painting, tie-dye, collage, mask making, 3d model making. Please see the facebook event (link above) to contact her directly to book your child's place. £35 per day.
Stratford-upon-Avon
Half Term Holiday Art Club at The Spotted Treehouse Art Studio, Stratford-upon-Avon –

26th-30th October 2021.

Half Term Halloween Art Club come and join the fun all week being creative and having fun lots of arts and crafts including ceramic painting,marbling, textile and fabric painting, sewing, make and create your own Halloween outfit using recycled fabrics ready for spooking. See facebook event link for details.
Warwick
Playbox Holiday Workshops, Playbox Theatre

, The Dream Factory, Warwick – Various dates. Join us at The Dream Factory for a fun-filled half-term packed with workshops for all ages and interests. This half term's offerings include The Hunger Games, Halloween at Hogwarts and Fairytale Forest! Booking required,

please see website for details

.
Wootton Wawen
School Holiday Chocolate Workshops, The Chocolate Shed

, Yew Tree Farm Craft Centre, Wootton Wawen – Various Dates. The Chocolate Shed specialises exclusively in running brilliantly fun and sticky chocolate making workshops. See website for details.
Arts and Entertainment
Kineton
Leamington
Pop Princesses, Royal Spa Centre, Leamington Spa –

Tuesday 26th October 2pm. 

A magical show where beautiful Princesses become Pop Stars! This is the children's pop concert with a big difference. A musical spectacular starring four fabulous Fairy tale Princesses who just love to sing! It's the perfect mix. Featuring a soundtrack of top pop hits from artists such as Little Mix, Ariana Grande, Taylor Swift, Meghan Trainor, and internet sensation, JoJo Siwa, plus songs from all your favourite Films and Musicals. Come and join the fun! Suitable for ages 3-12 years. 

Half Term Events at Enchanted Tea Rooms, Leamington Spa

– if your little one loves Disney characters (especially princesses), then Enchanted is THE place to be in Warwickshire. They have a number of events for all character fans this half term, see individual links for details:
Stratford upon Avon
Halloween Events at Magic Alley, Stratford  –  There are a number of Halloween events taking place at Magic Alley this half term – if it's family friendly you're after, do check out 'Nightmare'. This Halloween embark upon a spine-tingling adventure that will take you on a spooktacular journey around The Enchanted (or should that be Haunted) Manor. Complete the quest and solve the puzzles and win your freedom! (Oh and a prize and certificate in paranormal investigation!) Sound and lighting effects are used but this is not a scare attraction so no one will jump out at you! May not be suitable for photo sensitive epilepsy sufferers or those sensitive to coloured lights and surprise sound effects. Recommended for children aged 6 and above. There are no actors in this session during weekdays but at weekends there will be a magician performing age appropriate magic. Nightmare recommended age 8+ will have an actor present in the attraction – no admittance to anyone under 6 under any circumstances – it is too scary! The experience lasts approximately 45 minutes. Social Distancing in operation only one group per session. All Covid safety measures will be in place in line with the government guidance at the time of the event. Tickets can be booked in advance at the Magic Alley website

and pre booking is vital for weekends and school holidays.



Trick or Treat Alive on Stage at Stratford Playhouse, Stratford

– Friday 29th, Saturday 30th & Sunday 31st October 2021.

Come and see the funny skeletons 'Trick' and 'Treat' and meet their not-so-spooky friends in this Halloween tale, as they try to help their friend 'Boo the ghost' find his courage. Come in fancy dress as your favourite Halloween character and win a prize! Suitable for children aged 3 – 9. Tickets available from the Stratford Playhouse website.
Halloween and Firework Spectacular, Riverside Caravan Park,

Stratford – 29th & 30th October 2021.

Come and join us for some spooktacular entertainment at the Riverside Bar and Restaurant to mark Halloween this year! It's free to come along and there's something for everyone to enjoy. Plus there will be a pig roast, burgers, hot dogs and toffee apples to enjoy alongside the entertainment! Please do also check out the

Riverside facebook page

for details. The itinerary across the two days includes:
Friday 29th October
6:45pm – Music from Bryony Harrison

7:30pm – Spectacular Firework Display

7:45pm – Music from Bryony Harrison

8.45pm – Music from Everything But the Band
Saturday 30th October
Daytime Activities:
A Fancy Dress Competition

Children's Face Painter

Halloween Trail

Best Dressed Caravan
Evening Entertainment
8.30pm – Music from the Texan Peacocks
The Magician's Elephant at RSC, Stratford

– various dates. A magician conjures an elephant from the sky, setting off a chain of events so remarkable, so impossible, that it changes life in this quiet and lonely town forever. This brand-new musical for all the family reminds us all that even the impossible can be possible when we open our eyes and hearts to those around us. See

the RSC website

for dates, times and booking details!
Warwick
Halloween Party at Revive, Smith Street, Warwick – Sunday 31st October 3pm-5pm. Join the party at Revive for a Halloween themed meal, costume contest, fun activities and storytelling from professional storyteller Pyn Stockman. Book online, £5 per ticket.
Children's Halloween Crafts with Chase Meadow Crafts at The Unicorn, Chase Meadow, Warwick – Saturday 30th October 2-4pm. Need a quieter, less scary Halloween activity? Pop in & choose a gently spooky craft kit, to make on the day or to take away. No need to book, just pop in and create. £3.50 per kit, suitable for ages 3-12 years. Choose from a Spooky Castle, a Wise Wooden Owl or a Halloween Bat and Ball Kit to crate and keep.
Best of the Rest
Leamington Spa
Dinky's Play Cafe

, Leamington Spa – Please check Facebook page for opening hours. Opening hours Mon-Fri 9.30am-2pm, Sat 10am-5pm (Closed Sundays for private parties).

Dinky's

is a delightful cafe in Leamington complete with baby area and soft play frame suitable for age 3-8 year olds, so you can enjoy a coffee whilst your little ones are entertained. They are also holding a Halloween party on Friday 29th October from 4.30pm-6.30pm (see their facebook page for details). 
Leamington's Pumpkin Path, Leamington Spa – 23rd October – 31st October 2021. The Pumpkin Path returns to Leamington with over £500 worth of prizes up for grabs! This fun, family trail will take you around the Town to gather clues and discover where to find the 'Scarey Post Box' so that you can post your entry form. The Grand Prize will be £200 worth of treats for the family but there are lots more prizes to be won.  All of these have been kindly donated by our local retailers. Entry forms will be available from October 21st to pick up at participating shops or from the stand on the Upper Mall in Royal Priors or download from the website here.
Stratford-upon-Avon
JNB Gymnastics Academy, Pathlow

, Stratford-upon- Avon – Various dates. There is so much going on at JNB gymnastics academy – the popular Mum, Dad and Me sessions for little ones, Bouncebox, dance and gymnastic classes and even a Friday night spooktacular disco!

See their webpage

for further details and to book.
Warwick
Jump In Trampoline Park

, Warwick – Looking for things to do in the half term holidays? Come to

Jump In Trampoline Park Warwick

. Who doesn't enjoy school holiday activities that are fun for both kids and adults? Here at Jump In Warwick, we have all kinds of fun and rainy day activities to do that don't involve a screen!
Enjoy the 2021 October Half Term School Holidays in Warwickshire!
We hope we've provided you with lots of October half term holiday inspiration in this post! 
There are lots of way you can still combat boredom and have fun, even when hanging out at home! You can always:
When you are indoors, for some quiet time or because the weather isn't playing fair, we can recommend some
great indoor activities
. We hope that you manage to have lots of fun with your families. Let us know what you get up to or if there's any more activities you can suggest in the comments box below or by joining the conversation on our
Facebook
,
Twitter
and
Instagram
pages. Enjoy!