It doesn't seem that long since the kids have been back at school since Christmas but the February half term is on its way and you may be wondering what to do with the children whilst they are off school. There are plenty of activities going on in and around Warwickshire during the school holidays. Here are some ideas of what you can do during the February 2020 Half Term in Warwick, Leamington Spa, Stratford-upon-Avon, Coventry and the surrounding areas. 
Museums and Libraries
Warwick
Arty Tots step into Spring, Market Hall Museum, Warwick – Tuesday 18th February 2020, 10am – 3pm – Get ready to step into spring with some fun themed craft activities. No need to book, just drop in. £2.50 per child. Suitable for 5 and under, older siblings welcome. All children must be accompanied by an adult.
Marvellous Mini Beasts, Market Hall Museum, Warwick – Thursday 20th February 2020, 10am-3pm – Become a bug expert at Market Hall Museum, and get up close with some mini beasts. £2.50 for drop in activities. Meeting the mini beasts sessions take place at 10:15am, 11am, and 11:45am. These sessions have limited spaces and must be booked in advance. BOOK TICKETS. £5 for mini beast session, includes drop in activities. All children must be accompanied by an adult.
Escape Game, St Johns House, Warwick – Wednesday 19th, Thursday 20th Friday 21st and Saturday 22nd February, Time slots available at: 10am, 11.30am, 1pm, 3.30pm, 5pm and 6.30pm. Returning to St John's House after a sold-out run-in autumn 2019. Challenge yourselves to solve puzzles, crack codes and find hidden treasure before your time runs out. Set in the Edwardian era, this escape room-style game will test your skills and team-work as you find the missing present. Game lasts up to 45 minutes. Please arrive no more than 15 minutes before your time slot. Suitable for 2-6 players, ages 7+. £25 per team BOOK TICKETS (Sadly, at time of writing – this event has now SOLD OUT)
Musical Instruments: Half-Term Family Event, The Royal Regiment of Fusiliers (Warwickshire) Museum, Warwick – Wednesday 19th February 2020. Drop-in activity from 1.30pm to 3.30pm. Join us to make a drum and horn out of craft materials.
Leamington
Holiday Art Club, Leamington Spa Art Gallery and Museum, Leamington Spa – Thursday 20th February 2020, 1pm-3.30pm – Every Thursday during school holidays. Half hour sessions starting at 1pm, 1.45pm & 2.30pm. Suitable for children up to 12 years. Cost: £2.50 per child. Places are allocated on a first come, first served basis. Book at the Box Office in advance (card payments accepted) or on the day (cash only).
Stratford-upon-Avon
Young Shakespeare's Stratford with Kate's Storytree – Stratford Library, Stratford-upon-Avon, Thursday 20th February 2020, 10.30am – Starting at Stratford Library and moving to Shakespeare's Schoolroom & Guildhall along the very route William would have trodden as he made his way to school in Church Street from his home in Henley Street. Like Shakespeare's stories of As You Like It and A Winter's Tale, we will be creating our own magic by making Story Jars. It's simple really. All you need is you and your story. We will provide all the materials you need to help capture your story in a jar and then it is yours to hold and carry home. Suitable for all primary school aged children. (Sadly, at time of writing – this event has now SOLD OUT)
February Half Term Events – Shakespeare Birthplace Trust, Stratford. Saturday 15th – Sunday 23rd February 2020. There's plenty of fun to be had this February half term at Shakespeare's family homes, so you can really make the most of your 12 months free repeat visits with all tickets. Including – Puppet Theatre and Shakespeare Virtual Reality at The New Place and story time at Halls Croft.
Gaydon
February Futures – February Half-Term Fun – British Motor Museum, Gaydon – Saturday 15th February – Sunday 1st March 2020. Fuel their imagination this half term with a range of FUTURE themed family activities. Drop into our Learning Space to design and make your car of the future using recycled materials, then light it up with LED headlights. Explore the Museum with our new family trail or join one of our daily family tours Visit the 'The Car. The Future. Me.' exhibition and discover the future of transport! Our ever popular Science Shows are back daily Monday 17 to Sunday 23 February exploring POWER and on Thursday 20 February, for one day only, the STEM ambassadors from MOD Kineton will be delivering 'Rover Robots'! Admission charges apply, see website for details.
Outdoor Activities
Coventry
Half Term Events at Ryton Pools Country Park, Coventry – There are a number of events taking place at Ryton Pools this half term including:

Children's Willow Hearts – Monday 17th February, 1030am & 130pm
Frosty Fairy Adventure to the Magic Kingdom – Tuesday 18th February, 1030am
Frosty Campfire, Dens and S'mores – Wednesday 19th February, 1030am & 130pm
Willow Bird Feeders (age 8+) – Thursday 20th February, 1030am
Kenilworth
Get Hands on with History: Knights and Princesses – Kenilworth Castle, Kenilworth – Saturday 15th – Sunday 23rd February 2020, 1030am-4pm. Get set for a truly historic half term and discover what it was like to live, work and fight in a real-life castle. Whether it's learning to sword fight or transforming into a little lord or lady, there's plenty of hands-on fun to keep the kids entertained. And once the little adventurers have put their skills to the test, let imaginations run wild as you explore Kenilworth's mighty castle walls.
Stratford-upon-Avon
Random Acts of Kindness – Bell Court, Stratford-upon-Avon – Monday 17th February 2020, 12pm-4pm. Bell Court are kicking off their partnership with Escape Arts by celebrating those small gestures that can truly make someones day. Join them from 12-4pm to help spread a little love, and get a treat in return. You'll also be able to buy tickets for our raffle to be in with the chance of winning some fantastic prizes.
Warwick
February Frolics and Curious Creatures – Hatton Adventure World, Hatton – Saturday 15th – Sunday 23rd February 2020. Meet our Curious Creatures – We have all sorts of different species of joining us at Hatton this February half term. Come and see our variety of weird & wonderful animal guests. Always a popular choice with families, there is lots of fun to be had at Hatton this half term. Falconry displays, funfair rides, guinea pig handling, soft play and lots more can be enjoyed here. Admission fee applies, see website for details.
February Half Term – Warwick Castle, Warwick – Saturday 15th – Sunday 23rd February 2020, 10am-4pm. Don't miss out on brand new live entertainment this February Half Term, with a host of spectacular shows and attractions for all the family. Experience the action in the UK's only Medieval Festival of Archery and marvel at the incredible skill and agility of our birds of prey in our Winter Birds of Prey display. Admission fee applies, see website for details.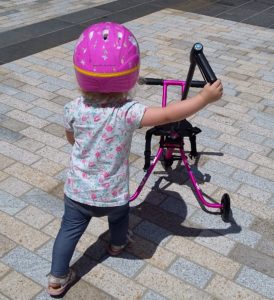 Clubs & Classes
Coventry
Saturday Family Art Class – The Snail and the Whale – Artventurers, St Barbara's Church, Coventry – Saturday 22nd February @ 10 a.m. Exploring, creating, crafting, singing and dancing. Suitable for babies aged 6 months to children aged 8 years. £8.50 per child including refreshments.
Leamington Spa
Stagecoach Performing Arts Half Term Workshop, Stagecoach at Trinity Catholic School, Leamington Spa – Thursday 20th February 2020, 930am-4pm. Join us for our 'Hamilton' themed Half Term Workshop with West End Star! Children aged 4 – 18 yrs will work with a member of the Hamilton cast to produce a fantastic short show at the end of the day! Students will work in age groups to develop their Musical Theatre skills (age appropriate) and whilst the older students will push their technique and rapping skills, younger students will also design tickets and posters for the show. It's a day of learning, friendship and fun! Please ask about wrap around care.
Stratford
Retro Games and Lego Cafe – Escape Arts, The Old Slaughterhouse, Stratford-upon-Avon – Open on Sat 15th, Thurs 20th, Fri 21st and Sat 22nd February 2020, 130-430pm. The Escape Arts & Heritage Centre will reopen this Saturday! Retro & Lego Games Cafe is back, don't miss out on our Winter Warmer deal – a hot drink and a slice of cake for just £3.50!
Warwick
Half Term Special – Messy Play: Science Theme – Arty Splats Warwickshire, Chase Meadow Community Centre, Warwick – Thursday 20th February 2020. Wonderful messy play, circle time with songs, bubbles a fabulous experience to share with family and loved ones. Toddlers Class 10:00am (16months to 5yrs) Babies Class 11:10am (6months to 16months). Theme: Science Special – slime, space and lots more! Older gentle siblings (up to age 8) are welcome to join. All children must hold a ticket.
Wootton Wawen
Half Term Chocolate Workshops, The Chocolate Shed, Yew Tree Farm Craft Centre, Wootton Wawen – Various Dates. The Chocolate Shed specialises exclusively in running brilliantly fun and sticky chocolate making workshops. See website for details.
Arts and Entertainment
Coventry
Raver Tots Valentines Ball, Empire, Coventry – Sunday 23rd February, 2pm. Raver Tots are really excited to come to Coventry for a crazy Valentines' Ball with tons of multi-sensory kids' fun suitable for all ages 0+ with a headline set from DJ Vibes! Take the love of your life raving…your kids! Don't miss out! Tickets are advance only and will not be available on the door!
Evelyn and The Yellow Birds – Warwick Arts Centre, Coventry – Saturday 15 Feb 2020 12pm & 2.30pm. Music soothes a homesick heart in an adventure for ages 6 plus, taking in the story of jazz from the Caribbean to London. Evelyn, a young woman living in Jamaica, decides to travel with her new husband to England, hoping for exciting new opportunities. But she misses the sounds, scenery and sunshine of island life. Then Evelyn finds a new market selling exotic fruits and is transported back to Jamaica. This tiny piece of home away from home gives Evelyn new hope. Over time, she is able to join a welcoming community of fellow Caribbean migrants, and the UK becomes her happy home. The show is the perfect way for the whole family to learn more about the melting pot of influences across the jazz genre.
The Storm Whale – Warwick Arts Centre, Coventry – Thursday 20th – Saturday 22nd February 2020, 11am & 2pm. Noi and his father live in a house by the sea, his father works hard as a fisherman and Noi often has only their six cats for company. So when, one day, he finds a baby whale washed up on the beach after a storm, Noi is excited and takes it home to care for it. He tries to keep his new friend a secret, but but there's only so long you can keep a whale in the bath without your dad finding out. Noi is eventually persuaded that the whale has to go back to the sea where it belongs. For Noi, even though he can't keep it, the arrival of the whale changes his life for the better – the perfect gift from one friend to another.
Teach Rex Coventry – Fargo Village, Coventry – Sunday 23rd February 2020, 10am-1130am. Join Teach Rex as they bring their T-Rex show back to Coventry. With a new very special addition to the dinosaurs. Teach Rex will deliver a prehistoric insight into the most magnificent beast that has ever roamed planet Earth in a live educational dinosaur show.
Leamington Spa
Woman Like Me: The Little Mix Show – Royal Spa Centre, Leamington Spa – Friday 21st February 2020, 7pm. A highly energetic tribute show that follows in the footsteps of the award winning girl band, Little Mix.
Stratford upon Avon
Half Term Events – Royal Shakespeare Company, Stratford – Saturday 15th – Sunday 23rd February 2020. Join us as we explore everything The Boy in the Dress! From free craft workshops exploring the themes of the book, to learning the dances and songs from the show, there's something for everyone to enjoy. All week you can pick up a free Paper People activity sheet to discover hidden wardrobes around the building, explore our theatres on a tour, go to the top of the Tower for views across three counties, and dress up in costumes from our new dressing up cabinet. Just ask a member of staff for a free trail or to find out more. You can also discover our free exhibition, Rules Don't Apply on Level 2 of the Royal Shakespeare Theatre.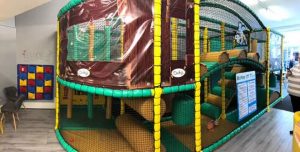 Best of the Rest
Leamington Spa
Dinky's Play Cafe, Leamington Spa – Open Monday – Saturday 10 a.m – 5 p.m. Dinky's is a delightful cafe in Leamington complete with baby area and soft play frame suitable for age 3-8 year olds, so you can enjoy a coffee whilst your little ones are entertained.
Stratford-upon-Avon
JNB Gymnastics Academy Holiday Camp / Mum, Dad and Me, JNB, Pathlow, Stratford-upon- Avon – Monday 17th – Friday 21st February 2020. A whole week's worth of gymnastics and dance fun. Suitable for age 4+. Also, the popular Mum, Dad and Me sessions will also be running through half-term week so you can still let your child burn off steam! See their Facebook page for further details.
Warwick
Half Term Activities, Jump In Trampoline Park, Warwick – Looking for things to do in the half term holidays? Come to Jump In Trampoline Park Warwick. Who doesn't enjoy school holiday activities that are fun for both kids and adults? Here at Jump In Warwick, we have all kinds of fun and rainy day activities to do that don't involve a screen!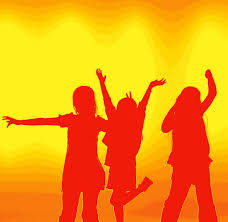 We will be hosting a Charity Family Afternoon at Chase Meadow Community Centre on Warwick on Thursday 12th March from 4-6pm. This is to raise money for brainstrust who have been amazing during my recent Future Date for your Diary
brain tumour diagnosis
. Come and join us for a wonderful afternoon with tea, cake, raffle, a Chase Meadows Crafts children's lucky dip, Arty Splats activities and lots more! See our
Facebook Event
for more details! If you can't attend, or would like to donate online, any contributions towards
my JustGiving page for brainstrust
are extremely welcome.
Have fun!
We hope we've provided you with lots of February half-term inspiration in this post! When you are at home, for some quiet time or because the weather isn't playing fair, we can recommend some great indoor activities. We hope that you manage to have lots of fun with your families. Let us know what you get up to or if there's any more activities you can suggest in the comments box below or by joining the conversation on our Facebook, Twitter and Instagram pages. Enjoy!