So that's it! School's out for summer. The summer holidays have arrived for 6 (or thereabouts) glorious weeks and you may be wondering what to do with the kids whilst they are off school. Here's our What's On Guide! There are plenty of activities going on in and around Bracknell. Here are our favourites: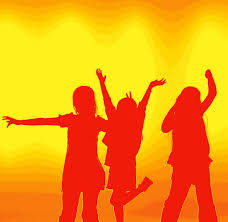 Out & About
Bracknell's Summer of Fun, Bracknell – These fun days are organised by Bracknell Town Council and include inflatables, circus skills, crazy golf, kick-about and much more. These take place on the following dates and locations in Bracknell Forest:

Fri 27th July – Warfield Memorial Ground, Bracknell

Weds 1st August – Wildridings Playing Field, Bracknell

Tues 7th August – Farley Wood Centre, Turnpike Road, Binfield, Bracknell

Thurs 9th August – Sandhurst Memorial Park, Yorktown Road, Sandhurst

Tues 14th August – Morgan Recreation Ground, Crowthorne

Thurs 16th August – Braybrooke Recreation Ground, Bracknell

Weds 22nd August – Locks Ride Recreation Ground, Winkfield, Bracknell

Weds 29th August – North Lake, South Hill Park, Bracknell
Bracknell Forest Children's Centres

, Bracknell – The Children's Centre have a busy programme of sessions throughout the school holidays including picnics, family play sessions, soft play, messy play and rock painting amongst others.

Nature Quest

at Lily Hill Park, Bracknell – Tues 31 July @ 10am – young explorers are invited to join in on a nature-related scavenger hunt at Lily Hill Park. Meet at the giant picnic table. Cost £2 per child. Booking is required by calling 01344 354441.

Dinosaur discovery trail

at Jennett's Park, Bracknell – Thurs 16 August @ 2pm – meet at Swift Fields Car Park, Bracknell. RG12 8DY. Cost £3 per child. Booking is required by calling 01344 354441.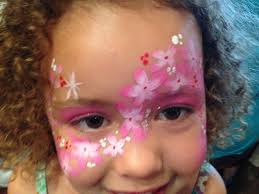 Summer Holiday Activities, Holme Grange Craft Village, Wokingham

– Holme Grange will be hosting a number of events this Summer including Berkshire Reptile Encounters, Artist's Harvest face-painting, Creation Station and the ever-popular pony rides with Santolina Stables. The village will be hosting a food festival on Sunday 29th July with lots of tasty treats!

The Jelly Lounge

, Windsor – This soft play is definitely one that both children and  adults can enjoy (and is very well air-conditioned).

The Jelly Lounge

provides and environment where adults can relax with tasty food and delicious coffee whilst children are entertained in the playframe. Look out for the embroidered tree too! There are a number of workshops taking place over the summer holidays so there is something for all ages.

Who Let The Dads Out, Bracknell – 28th July and 25th August. This is a popular toddler group for 0-5 year olds and their Dads, Grandads, Uncles or other male carers to attend. Children have a great time playing and the adults get a bacon sarnie, great company and ideal opportunity to bond with their child. £4 per adult (includes breakfast), children free.
Special Events
Ale and Music Festival 2018

, The Golden Retriever Pub, Bracknell – Friday 27th – Sunday 29th July. Great ales and ciders (for the parents), live music and fun for ALL the family. All in aid of Guide Dogs for the Blind.

Peacock Farm Summer Family Charity Fun Day

, Peacock Farm, Bracknell – 26th August 2018. There will be live music, a bouncy castle, games, face-painting and a BBQ. They will be raising money for the local air ambulance.

Pinewood Miniature Railway

, Wokingham – 19th August 2018. Pinewood (Wokingham) Miniature Railway has been running trains for over 25 years, delighting children of all ages.  Located at Pinewood Leisure Centre, between Wokingham and Crowthorne in Berkshire, the railway runs for nearly half a mile through a woodland setting.  There are also two fantastic playgrounds. Why not come down and have a ride? They are open on 'the third Sunday of the month', from March to October – running trains from 1:30pm to 4 pm.  Light refreshments are now available too!
Parklife
Museums & Libraries
River & Rowing Museum, Henley

– There will be lots of events going on in addition to the regular attractions of this family-friendly museum (

See here for what's on offer!

) this Summer holiday. Look out for the exhibition 'Pirates, Pants and Wellyphants: The illustrated World of Nick Sharratt' from 22 June – 16 September. If you don't know him by name, Nick Sharratt was also responsible for the drawings in the famous Tracy Beaker books. On 26th July, there will also be a special session called

'Tall Tales and Songs'

where you could meet a pirate or wellyphant and create your own colourful character!
Theatre & Music
Norden Farm, Maidenhead

– There will be lots to see and do at this family-friendly venue. The jewel in the crown is the Maidenhead Beach – a Goan inspired beach with 15 tonnes of sand. Children's picnic boxes are also available in the cafe. There will be lots of workshops happening at Norden Farm this Summer including Minecraft, Photography, Kite-Making, Crafts, Storytelling, Yoga and lots more. For those making kites, don't forget there is also a

Kite Flying Festival

at Boyn Grove to round off the Summer holidays on 2nd September 2018. We love this venue, it is a great place to go (we have previously enjoyed seeing the shows Miki and Children are Stinky here!).
Summer Holiday Activities, South Hill Park

, Bracknell – South Hill Park offer a jam-packed schedule for the summer holidays. There will be lots of

creative activities for young people

, workshops and also theatrical productions for (you and) your children to enjoy. There will be a

summer school

based on The Jungle Book from 25th July – 3rd August where a performance will be created in just 9 days and then performed at the end.

Theatre on Kew: Alice in Wonderland

, Richmond – 21st July to 27th August. A bit further afield, but worth the trek. Join Alice on her amazing journey through Wonderland and experience an adventure like no other!
Showstopper Babies Classes

, Maidenhead and Windsor – Runs over Summer. Showstopper Babies classes are a musical theatre and multi-sensory treat for babies and their parents. Run by local West End star Mairi Cowieson, they provide an opportunity for you to enjoy a musical and sensory experience with your baby.

Concertini

, Norden Farm, Maidenhead – 29th July & 2nd September. Concertini offer live music experiences for children and grown-ups to enjoy together in a relaxed atmosphere. There will be a Rock & Roll themed concert on the 29th July and a big band show on the 2nd September. We went to the Mother's Day Concertini earlier this year (musical theatre favourites) and were so impressed at how inclusive it was for children who like to wander around and join in!
Theme Parks, Country Parks & Farms
Sports
Energy Kidz Summer Holiday Club

, Meadow Vale Primary School, Bracknell – 23rd July – 31st August. They have a 'Formula for Fun' and free choice of activities: Their clubs follow a weekly activity schedule and every week they choose a fun theme to inspire all the club sessions. Children are given the opportunity to try a range of activities including arts and crafts, science workshops and action games.

Bracknell Trampoline Centre

/ Edgbarrow Trampoline Club, Bracknell – They will be holding a Summer Camp on 6th, 7th, 8th August and 15th, 16th, 17th August for age 8 + and age 4-7 years old. See website for further details and for pre-booking. You can read about our

wonderful experiences at Bracknell Trampoline Centre

in one of our previous blogs.

Elite Prep Centre Fun Weeks

, Bracknell. Elite Prep Centre will be holding fun weeks with multii-sports, performing arts, arts & crafts, laser tag, go-karting, swimming and archery. There will be two types of fun weeks – 'European Super League Football' and 'Let Me Play' which has a different theme each week. Look out for the Disney themed week on 30th July – 2nd August!. Elite Prep Centre's fun weeks will be held at Bracknell Town FC and Winkfield St Mary's Primary School.
Summer Holidays at The Lexicon, Bracknell
The Lego Brick Safari
, The Lexicon, Bracknell – The Lexicon are hosting a Brick Safari with lots of Lego animal sculptures being displayed throughout the centre. There will also be free safari themed craft workshops:
Weds 1st August: Peg crocodiles

Thurs 2nd August: Lion spoons

Fri 3rd August: Stick animal bookmarks

Weds 8th August: Wool geckos

Thurs 9th August: Pipe cleaner and bead snakes

Fri 10th August: Mini jungles in jars
Fenwick
,
Bracknell – Fenwick will be hosting many special events aimed at children in their store at The Lexicon, Bracknell. Check website for specific dates of what's going on! There will be meet and greets with 'Bearamy' at Build-a-Bear Workshop, pizza and cupcake making workshops at Fuego, aqua beads play sessions, face-painting and lots more.
Happy Holidays!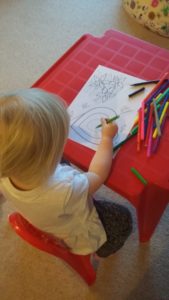 We hope we've provided you with lots of Summer holiday inspiration in this post! Don't forget to stay safe in the sunshine with all this hot weather we've been having (hopefully that won't be cursed with this posts!). Do have a look at our 10 ways to keep the kids cool in the heatwave for ideas on how to beat the heat!
When you are at home, for some quiet time or because the weather isn't playing fair (either too sunny or too rainy!), we can recommend indoor craft activities from
Squidgydoodle
and
Mrs Mactivity
We hope that you manage to have lots of fun with your families. Let us know what you get up to or if there's any more activities you can suggest in the comments box below.