I know what you're thinking. The term has been a long one and it's really time that the kids had a break. Luckily the Easter Holidays are just around the corner! You may be wondering what to do with the children whilst they are off school. There are plenty of activities going on in and around Warwickshire. Following our popular February half term guide, we thought we'd bring to you some here ideas of things to do during the 2019 Easter Holidays in Warwick, Leamington Spa, Stratford-upon-Avon, Coventry and the surrounding areas.
Museums and Libraries
Easter Activities at Market Hall Museum, Warwick (various dates)
Arty Tots: Easter – (Tues 16th April 10am-3pm). Enjoy some Easter crafts and make bunny baskets, hatching chicks and more. Suitable for under-5s, older siblings welcome. £2.50 per child, no need to book just drop in.
Monsters of the Deep – (Thurs 18th April 10am-3pm). Take a trip under the Jurassic sea and discover some of the creatures that lived in Warwickshire millions of years ago. See some real fossils from our handling collections, go fishing for molluscs and make a puppet of an underwater monster. £2.50 per child, no need to book just drop in.
Bugs, Birds and Bunnies – (Weds 24th April 10am-3pm). Step into spring and discover animals abundant in the museum. Transform into a bunny, create your own pet ladybug, and create a nest for some baby birds. £2.50 per child, no need to book just drop in.
Join professional storyteller Pyn Stockman and children's author Mandy Ross from Secret City Arts in this fun, creative look at the local area wearing your best storytelling hat!
Meet in the foyer and help create a brand new story in this interactive walk that will be full of storytelling, riddles, puzzles and story clues inspired by the local area. Suitable for ages 6+. Places are limited to 15 places per walk. Cost: £5 per family (Walks last approximately 35 minutes)
Easter Family Quiz & Easter Bunny Trail – Shakespeare's Schoolroom & Guildhall, Stratford-upon Avon (19th – 22nd April 2019)
Families can put their Shakespeare knowledge to the test with an Easter Family Quiz at Shakespeare's Schoolroom & Guildhall. There is also an Easter Bunny Trail for  mini eggs-plorers which will take them hopping, skipping and jumping around one of Stratford-upon-Avon's most historic buildings.
These are both FREE family activities (included as part of admission) with Easter treats for all children taking part during the Easter Weekend (19 to 22 April).
Easter Holiday Family Activities – British Motor Museum, Gaydon (Various Dates)
Join them for some 'Mini Madness' this Easter holidays. You can follow the Mini Trail, join their costumed Mini Mad Mechanic characters, Madge or Martin on a family tour, as well as design your own Mini in their air drying clay workshops! Usual admission fees apply.
St George's Day Craft Activity – Royal Regiment of Fusiliers Museum (Royal Warwickshire), Warwick (Tuesday 23rd April 2019 at 2pm)
Join them to celebrate St George's Day and the birthday of the Royal Regiment of Fusiliers. Family craft activity to make a shield, sword or helmet to take home. All children must be accompanied by an adult. Normal admission charges apply.
Easter Events – Warwickshire Libraries (Various Dates)
Warwickshire Libraries will be hosting special Easter themed events over the school holidays. These include Book Magic and also Lets Create sessions.
Outdoor Activities
Meet the Lambs at Hilltop Farm Shop, Butchery & Cafe · Leamington Spa, Warwickshire (Various Dates)
Meet the Hilltop Farm Lambs

– (18th, 19th, 25th, 26th & 27th April 2019). During the Easter holidays their lovely little lambs will be making some guest appearances at Hilltop Farm to meet their customers. They will be available to hold and feed throughout each time slot.

This is a ticket only event and one ticket per person entitles you to entry into the lambing tent/area.  Anyone who would like to come into the lambing tent/area needs a ticket.

Children's Pottery Painting at Hilltop Farm – (Friday 26th April 2019). Crazy Kiln are so excited to be coming to Hilltop Farm's very special event 'Meet the Lambs' in the Easter holidays. They will have their painting table set up for children to come and paint an item of their choice, prices between £8 and £20. Drop in spots available on a first come first served basis. This is proving to be a popular event , so to avoid any long queues and any disappointed little ones, they are splitting the day into 6 time slots (10-11am, 11-12pm, 12-1pm, 1-2pm, 2-3pm and 3-4pm) with 12 painters per slot. For each slot there are 6 pre-bookable spaces and 6 spaces for drop-ins. You can book the space (for free) here. Pottery will be taken away, glazed and fired and returned to Hilltop Farm for collection two weeks after the event.
Follow the clue trail around the park to crack the Easter poached egg code, and collect your exclusive badge prize!
£2 trail sheets are available from the Visitor Centre during opening times. There are also special events that you can book on to at Ryton Pools, please see website for availability and details on how to book. Activities include Easter Family Bushcraft Fun, Easter Fairy & Elf Adventure, Easter Rocket Challenge and Easter Campfire, Dens & S'mores.
Pizza Making – Foundry Woods, Leamington Spa (Sunday 21st April 2019, 12pm)
Pizza making workshops take place on the 3rd Sunday of every month at community woodland Foundry Woods in Leamington Spa. Come and make a pizza, watch it being cooked in our wood fired pizza oven and eat it in the woodland clearing.
£5 per pizza, but be prepared to wait if it's busy as they can only cook one pizza at a time! Drop in at any time during the session.
Cadbury Easter Egg Hunts – Charlecote Park, Wellesbourne (18th-23rd April 2019 – 10am-4pm)
Explore Charlecote's beautiful parkland in all its spring glory this Easter. Follow our Cadbury Easter Egg Hunt to discover a little more about what makes Charlecote special and end the day with a yummy chocolate egg prize.
PRICE: £3 per child, admission prices also apply.
BOOKING: Not necessary – just turn up and pay at Visitor Reception.
Easter Trail – Compton Verney, Warwick (Friday 19th April 2019 – 11am)
Search for hidden eggs around the park, inspired by the hand decorated eggs in our Marx-Lambert collection.
To complete the challenge, you have to find the seven missing eggs from the gallery!
Once completed, collect your chocolatey reward. Admission fees apply.
With lots of new baby animals, Easter egg hunts, children's shows, tractor rides and plenty more family fun they'll help you have an eggsellent Easter! Place your bets – our famous their Hatton Sheepstakes are back! PLUS there will be animal handling, magic shows and puppet shows too. Admission Fees apply.
On Easter Sunday, Russells Garden Centre will be holding the UK's biggest rock hunt! Artists from all over the UK have been sending them hundreds of painted rocks, which will be hidden with 10 acres of beautiful gardens. Everyone's favourite characters will be there, from Winnie the Pooh and Hey Duggee to Spiderman and the Little Mermaid. There will also be a craft fair featuring locally made products, a miniature railway, and great prizes to be won. Gates open at 11 am on 21st April, and the entry fee will be a donation of your choice to Abbies Army, a fantastic charity for childhood cancer research. Why not paint your own rocks too and bring them on the day to hide? Lots of fun, guaranteed! The organisers have asked anyone that's planning to attend to RSVP, on their Facebook event page.
Volunteer run leaders from In it Together Coventry and Sky Blues in the Community have organised a FREE 'Bunny Hop' on Saturday 20th April at War Memorial Park. Its a fun, family-focused event themed around the Easter Bunny; there will be a 'run' of one lap around the park and we will also have a chocolate egg hunt for the little ones! Adults can have a drink and some cake!
Everyone is welcome. Donations welcomed and will go towards supporting the In It Together programme, which supports women and girls getting active.
April 2019 marks the start of the brand new 'The Falconer's Quest' show at Warwick Castle. As well as lots of exciting activities taking place at our favourite castle, you can now see what's billed as the UK's biggest bird show. Did you know it features over 70 birds of prey? The princesses are also back in the tower and need your help to reunite Guy of Warwick with his bride! There is always lots to do here for your little Princesses and Knights. Admission Fees apply.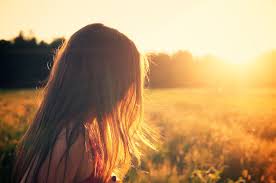 Clubs and Classes
Easter Singalong – Mothercare, Leamington Spa (Tuesday 16th April 2019, 1030am)
Join in for a Rhythm Time drop-in and singalong. Easter bonnets welcome but not essential!
Tons of art, craft and messy play fun for your little bunnies! Dig in Mr McGregor's garden, get those feet painty and hop like little bunnies, create your own fluffy bunny and help save those vegetables from our sticky, oozy mud. A great party designed in line with EYFS Early Learning Goals. So much more than messy play, music, singing, bubbles, parachute and dancing. Party the Arty Splats Way!
Easter Holiday Workshops – Playbox Theatre, The Dream Factory, Warwick (Various Dates)
Warwick's very own wonderful Playbox Theatre will be holding a number of workshops for the children over the Easter Holidays including:
The Easter Bunny Hop! (3-6 years) – Monday 15th April 10am-1pm
Fairytale Flight (3-6 years) – Tuesday 16th April 10am-1pm
Musical Mayhem: Jungle Journey (3-6 years) – Wednesday 17th April 10am-1pm
Circus Club: The Big Top Comes To Town (3-6 years) – Thursday 18th April 10am-1pm
Fight Lab Day School (8-14 years) – Tuesday 23rd April 10am-4pm
School of Rock (8-18 years) – Wednesday 24th to Thursday 25th April 10am-4pm
Peter Pan (5-9 years) – Thursday 25th to Friday 26th April 10am-4pm.
Peter Rabbit inspired ARTventure – St Barbara's Church, Coventry (Saturday 13th April 2019, 10am)
Come and join the ARTventurers this Easter for a very special Peter Rabbit inspired Family Fun Saturday class! They'll be exploring, creating, crafting, singing and dancing and having LOTS of Easter fun! Suitable for babies aged 6 months to children aged 8 years. £8.50 per child including refreshments. Booking required.
Join the ARTventurers this Easter for their awesome Lego Figure design workshop. Design then paint 2 3D Lego figures plus create an additional craft to take home. This is suitable for children aged from 4 years +, however younger ones can join in with help from their adult. Oodles of creative and fun activities to ignite your little ones imagination and to help develop their art skills! £12.50 per child. Booking required.
Arts and Entertainment
Three Little pigs set out into the world. One builds a house of straw. The second a house made of sticks. The third pig builds his house with bricks. Then along comes a very hungry wolf… Northern Ballet's Three Little Pigs hits the big screen as part of our fantastic season of interactive ballets for children, narrated by Anita Rani. With playful characters and spellbinding music, this adorable ballet is sure to have your little ones dancing all the way home with excitement! With playful characters and spellbinding music, this adorable ballet is sure to have your little ones dancing with excitement!
Les Mis

é

rables – Birmingham Hippodrome (Various Dates)
After nearly a decade since the last sell-out UK tour, Cameron Mackintosh's acclaimed Broadway production of Boublil and Schönberg's musical Les Misérables returns to Birmingham Hippodrome in April 2019. Seen by over 120 million people worldwide in 45 countries and in 22 languages, Les Misérables is undisputedly one of the world's most popular musicals. Limited availability, tickets selling fast.
Stepping Stones is hosting a 'Children's Cinema Club' in the Church Centre on Sunday 14th April (the first Sunday of the Easter holidays). The film will be a sing along version of 'The Greatest Showman' (PG) and it will be a family-friendly event with cabaret-style seating, mats for the children, colouring, a half-hour interval and lots of refreshments available. There will also be a raffle, with prizes such as a spa day for two at the Ardencote, 4 ball golf at The Henley and tickets to Dudley Zoo! Tickets are limited so please book in advance. Tickets are £3 each, or £7.50 for a family ticket (under 1s are free), plus a small booking fee.
Easter Shows – Belgrade Theatre, Coventry (Various Dates)
Belgrade Theatre have shows suitable for all ages and tastes over the Easter break. Some highlights include:
Pongo's Party – Saturday 20th April. With a colourful farmyard and host of loveable puppet characters, Pongo's Party is a family show particularly suitable for 2 – 7 year olds – plus includes a special guest appearance from the Easter Bunny himself!
Grandad's Island – Wednesday 24th to Saturday 27th April. Syd's favourite person in the whole wide world is Grandad. And Grandad's favourite person is Syd. Join this intrepid duo as they head off on a heartwarming adventure filled with songs, laughter and jungles, which will change their lives forever. Suitable for age 4+.
The Worst Witch – Wednesday 24th to Saturday 27th April. Long before Harry Potter there was Mildred Hubble. An ordinary girl who found herself in an extraordinary place: a school for witches. Now in her final year, accident prone Mildred and her fellow pupils are about to embark on their biggest and most important adventure yet…
Easter Shows – Warwick Arts Centre, Coventry (Various Dates)
The Buildy-Uppy Dance Show – Tuesday 16th – Saturday 20th April. From the team that created The Doodle Dance Show

, comes a magical hour of building, music and dancing for the Easter holidays.

Let your imagination run riot as hundreds of boxes are stacked, squashed and rebuilt. Help create enticing caves, wonky castles and fabulous creatures, as together we learn that the strongest thing we can build is friendship.
Duckie – Saturday 27th April. Duckie is a reimagining of Hans Christian Andersen's The Ugly Duckling. Family-friendly glamour and glitz takes centre stage as critically acclaimed cabaret star Le Gateau Chocolat breaks out of his shell in his first work for children, a classic tale of identity and belonging.
Stagecoach – Bridge House Theatre, Warwick (Sunday 14th April 2019)
Join Stagecoach Warwick and Heathcote as they take you on a journey through the movies in a performing arts extravaganza! With something to suit everyone, this is sure to be a spectacular event.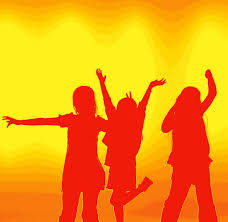 Best of the Rest
Sketts will be bringing along Warwick's first Green & Free from festival! With over 20 stalls offering a range of products from vegan, gluten-free, sugar-free goodies and street food to recyclable cups, upcycled crafts & canvas bag – there's something for everyone! There will also be live music from the talented Two Tone Acoustics and free yoga sessions by
Janey's Yoga
.
Open Day – Fire Station, Kenilworth (Wednesday 17th April 2019, 12pm)
Kenilworth Fire Station is opening its doors to the local community to come along and meet their local firefighters, find out about the work they do and take away some important fire safety messages over a cup of tea or coffee!
Bring the kids along too and they can have a look around and sit in the fire engine.
A great show  featuring the very best Britain has to offer in Hot Rods, Custom Cars, Muscle Cars, Rat Rods, 5 live bands per day Kids rides stunt shows Low-rider displays dozens of trade stalls and loads more.
Lock-Up Open Day – Steelhouse Lane Lock-Up, Birmingham (Saturday 27th April 2019, 10am)
Steelhouse Lane are holding an open day for children at their notorious inner city lock-up that housed the original Peaky Blinders during its operational years. Some of the stories from the building's past are certainly very dark and chilling, and there are rumours the old tunnel leading to the courts is haunted by a ghost! But don't be alarmed, their open days aren't scary. They're designed to be interactive and informative for adults and small children alike.
At the event on 27 April, there will be a quiz for kids, fingerprinting and uniform to try on – and a treasure trail for any budding detectives!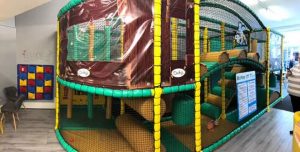 Open Monday – Saturday 10 a.m – 5 p.m. Dinky's is a delightful cafe in Leamington complete with baby area and soft play frame suitable for age 3-8 year olds, so you can enjoy a coffee whilst your little ones are entertained.
Visit The Barn at Greens this half term for a unicorn Afternoon tea and your chance to ride a real unicorn. You will be able to have pictures taken too followed by a three-tiered unicorn Afternoon tea with unicorn poring tea pots and lots of rainbow treats. Limited places booking in advance only. £20 per person adults & children.
April is all about the Easter holidays. As well as their super cool trampoline fun they have a host of extra activities planned at Jump In Warwick! Jump and fly at their Big Top with superheroes & ring masters, learn circus skills & swoop into their daily challenges to win a host of trampoline prizes! Spin, jump, fly and spin as you trampoline around their Easter Egg hunt. See website and their social media for further details.
We hope we've provided you with lots of Easter holiday inspiration in this post! When you are at home, for some quiet time or because the weather isn't playing fair, we can recommend engaging safe screen time from
Hopster
and indoor craft activities from
Mrs Mactivity
. We hope that you manage to have lots of fun with your families. Let us know what you get up to or if there's any more activities you can suggest in the comments box below or by joining the conversation on our
Facebook
,
Twitter
and
Instagram
pages. Enjoy!