This Easter,
Kenilworth Fire Station
opened its doors to welcome the public along for an Open Day. The fire station open day tied in nicely with the
Easter School Holidays
and gave a chance for children and their families to step inside and learn about fire safety!
Members of the public could learn first-hand about the range of activities involved with being a firefighter. Adults and children could also learn about important fire safety messages. Getting the message across
Inside the fire station, visitors were able to see all of the firefighters' clothes (jackets and helmets) and learn how they respond to call-outs when they are in the fire station. Visitors could learn all about smoke alarms. You could also see how staff stay fit on the exercise equipment.
Healthwatch Warwickshire
were also doing a survey about local NHS healthcare provision. You could also learn about how to enrol as a firefighter or discuss this as a possible career path. Tea, squash and biscuits were served. Children also received a special firefighter goodie bag including stickers and a wonderful book called '
Frances the Firefly
', a wonderful story all about fire safety.
For most children, sitting in a Fire Engine can be fun, fun, fun! At Kenilworth, they had two Warwickshire Fire and Rescue vehicles out for everyone to explore. First of all, we went on the Fire Engine. My daughter enjoyed sitting in the back and the front. We performed a role-play based on one of her current idols, 'Firefighter Phil' from Lego City. One of the Firefighters took their time to explain all of the equipment in the back of the Fire Engine including the large hose and also the breathing apparatus. Fire Engine Fun
Secondly, we explored the Warwickshire Fire and Rescue support vehicle. This was similar to a campervan used by the British Red Cross to support victims. The van, which contains all of the essentials (somewhere to eat, drink, sleep, go to the toilet etc), helps families who may have been misplaced by fire. It provides people with a safe and comfortable place in which to reside. Our daughter particularly enjoyed meeting all of the cuddly toys!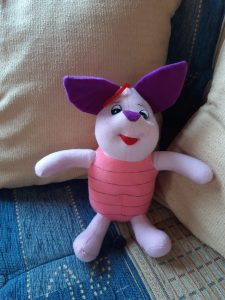 The fire station open day was very enjoyable and it was great to see lots of people enjoying themselves and learning more about fire safety and what it takes to become a firefighter. We can't wait to visit again! Bringing Communities Together
Imran Dean, Engagement Officer for Warwickshire Fire and Rescue based at Kenilworth said:
"For us the day was very positive and well received. Our main aim is to work with communities we serve and increase our diversity of firefighters by recruiting whole time firefighters for Warwickshire. More information can be found on our recruitment website."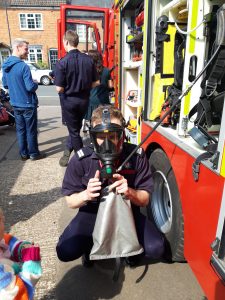 You can find out more about becoming a Firefighter at the
Warwickshire Fire and Rescue recruitment website
. News and events for the public are also publicised on their
Facebook page
. Did you attend the fire station open day at Kenilworth? Would you or your child like to become a firefighter? Let us know by leaving a comment below or by joining in the conversation on our
Facebook
,
Twitter
or
Instagram
pages.