Thank you to Emily, blogger at
Twin Mummy and Daddy
, for tagging me in 'The Top 7 Tag 2019'. The Top 7 Tag blogger challenge was first set by 
One Frazzled Mum
to reflect on the year just gone and look ahead to what the current new year has in store. The post includes:
My 7 favourite blog posts from 2018
7 things I loved most about 2018
7 things I am looking forward to in 2019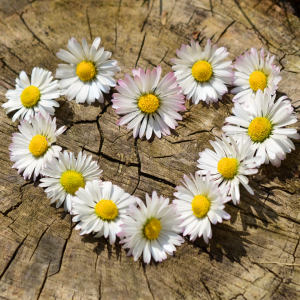 My 7 favourite blog posts from 2018
There's no mistaking that the use of dummies, pacifiers or soothers (or whatever you'd like to call them) causes a lot of debate. Some people like to use them with their children and some don't, it's a parent's prerogative to decide what's best for their child after all. If you do end up using them, then the time will eventually come for ditching the dummy! This post was prompted by our experiences of giving up the dreaded dummy.
This post came about after the Duchess of Cambridge had given birth to Prince Louis and it seemed like everyone was giving her a hard time and passing comment. The newborn days are beautiful but can be tough, this post was to offer some top tips for new mums as shared by other parents. It also acts as a reminder to celebrate and support each other along the way.
Parenting is strange, in that at every stage you think "this is the hardest part of parenting", and then wham bam like a sledgehammer along comes potty training. We got the potty training badge in 2018, it wasn't a smooth ride but a necessary one. I felt that reading about other people's experiences made sense of my own, and thought that again we'd share our experiences and that of other parents too.
Tantrums are a sure-fire way to confirm that toddlerhood has arrived! In this post we explored why tantrums happen, how to deal with them and ways in which you can help prevent them. Note that tantrums are a perfectly normal stage of childhood and even though prevention is better than cure, you'll never prevent them all. So stick a smile on your face and know that this stage doesn't last forever!
Watching Channel 4's 'Care home for 4 year olds' always reminds me of the
toddler group at Dormy House Care Home
in Sunningdale, Berkshire that we used to attend. We still miss a cuddle and a story with resident Anne and wonder how she is!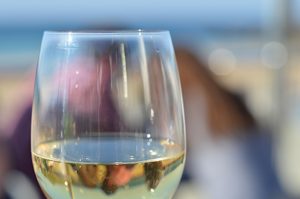 This post, although quite popular, got a bit of a bad reputation at the time due to it's title. However, I'm in no way condoning drinking every night, or even the use of alcohol. It's a light-hearted blog post about the reasons why parents of small children
deserve a treat at the end of a long day's parenting
.
Being a parent can be the most demanding job in the world. So how can we make sure
we take time out to look after ourselves
? This blog post discusses some ideas on how you can regain some 'Me Time' and start giving yourself some love too!
7 things that I loved most about 2018
Moving house
We finally decided to move house and found somewhere where we wanted to move to. We
moved house to Warwick
in August 2018. Our new home is lovely and it is nice to finally settle in Warwickshire with our daughter.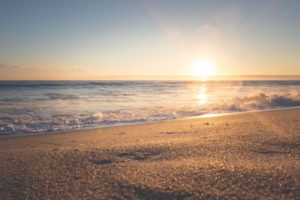 Beach Trips
It's been an absolute pleasure to enjoy trips to the seaside with Little C. From Hengistbury Head in Dorset to Torquay in Devon we have had lots of fun building sandcastles and swimming in the sea. Roll on this year's hot weather so we can enjoy more of the same!
Theatre Trips
With Little C growing a little older, her attention span has also grown and we have been able to enjoy a few more theatre trips with her. One in particular that she enjoyed was
Children are Stinky
at
Norden Farm
. This was a circus style comedy show set to a 90's music soundtrack. It's safe to say that us parents enjoyed it almost as much as our little one!
Watching our daughter develop
Every day we are simply amazed by Little C's development from baby to little girl. This year her vocabulary as gone through the roof and she amazes us with her thirst for knowledge and life. I don't want to wish time away, but I look forward to seeing her develop even more and seeing what the next year has in store. It's a far cry from the newborn days! It's also like looking into a mirror of your own childhood and what you were like as a kid.
Local Radio Day
Before children, I dabbled in a bit of radio presenting and podcasting. Sadly, it's not something that I can easily do as a parent. So, I was pleased when two worlds collided and I had the opportunity to take Little C into a radio station for the day! We
visited Eagle Radio in Guildford for 'Local Radio Day'
where we got to practise our radio skills. It was a very enjoyable day.
Re-discovering Me
It's been nice to rediscover a bit of my own personality after having Little C. Being a parent can be very time-consuming both physically and mentally, and it's so easy to forget the person you once were. It's a little easier now, especially now she can vocalise what she's after at times. Now she's at pre-school too there are also some hours in the day to get on with things such as housework and other work, as well as having some time to just breathe and be quiet.
Blogging & Social Media
After I had Little C, I went back to office based work for a while.
Life as a working parent
was tricky but do-able. However, now we have moved, I am working self-employed as a
Social Media Manager and Blogger
. I can fit this around Little C's pre-school hours at the moment, and hope to increase this as and when she goes to primary school. After
training with Digital Mums
, I continued with Happy Family Hub and have enjoyed seeing this grow. I'm looking forward to the challenge of getting to know my new Warwickshire surroundings and getting stuck in here!
7 things that I am looking forward to in 2019
Our daughter's pre-school journey
When we moved, Little C has been at home full-time with me. Having attended nursery when I was still working in an office, she was more than ready to start back at nursery / pre-school by the time she was eligible. This term is the term after her 3rd birthday so
she has now started at pre-school
. She currently goes for 15 hours a week, with one clear day off that we can spend together having adventures. Little C is starting to make friends and we look forward to seeing how she develops in readiness for primary school. I miss her, but know that she is ready for it and so am I.
Getting to know my new surroundings
Moving to Warwickshire for us has been a really good decision. We wanted to find somewhere nice to bring up Little C – with good schooling, plenty of opportunities, good access to town and countryside and equidistant between our two families. Warwick ended up as a really good choice. We have enjoyed visiting Warwick Castle many times so far and also enjoy discovering gems such as
Warwick Library
and
Dinky's Play Cafe
. I can't wait until the weather starts to improve so we can get out and explore the surrounding towns, villages and countryside even more this year.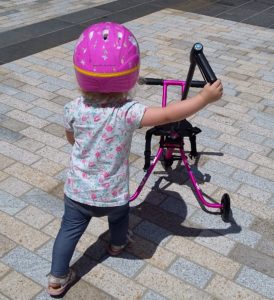 Seeing our daughter's first performance on stage
Little C has joined a theatre school that she attends at the weekend. This is in addition to dance and drama classes during the week. Even though she is only 3, she has expressed an interest in these. She enjoys putting on a show, and just this week stood up in front of her pre-school buddies and sang a song about a princess. She will be taking part in a real show in May this year on stage. It will be a pleasure to watch her! When I spoke with her about it, she told me she'd be flying on stage just like CBeebies Thumbelina. I hope she's pleased with whichever part she gets! She made a smart start as a sheep in the nativity at Christmas, so let's see what other parts she will play.
Getting married
After moving house, next on our 'wish list' is getting married. We hope this will be in 2019 (or maybe 2020) but we will have to get thinking about what we want to do. Once upon a time I had the bright idea I wanted to be a wedding planner. Now I see why it might not have been the wisest career choice. I have vague ideas on what might be nice, but so overwhelmed on where to start. In any case, it will be nice to start planning and will be an absolute honour to marry Carl as and when the time comes. Looks like we'll have a beautiful flower girl too!
Summer Holiday
We have booked a holiday in 2019 already, and look forward to going to Turkey on an all-inclusive trip in late Summer. We will be travelling with Little C's godparents and their toddler son. It looks set to be a fun trip with facilities for the little ones, food and drink on tap and the opportunity to have some quality friends and family time. Can't wait!
Camping & seaside trips
On the same vein as our big holiday abroad, I am looking forward to camping and also visiting the seaside here in good old Blighty. We haven't yet taken Little C 'proper' camping (only glamping in a camping pod) so sharing a tent with her will prove to be a fantastic adventure. What's better than waking up in the fresh air and eating breakfast outside?
40th birthday
I'm not quite sure how I feel about this one. But I think I err on the side of looking forward to it. 40 is a bit of a milestone and this provides a catalyst for self-care and improvement. Some people I know have had a '40 before 40′ list. I'm not sure I want to pressurise myself to achieve 40 things (in total!) before then. So perhaps I will write a '40 after 40′ list of things to enjoy with my family.
Thanks again to Emily ( And now I nominate….
Twin Mummy and Daddy
) for the Top 7 nomination. I now nominate the following bloggers to take the Top 7 Tag Challenge:
All the best to all of
Happy Family Hub
's followers for a happy 2019. We appreciate each and every one of you who reads our musings – we hope you enjoy it as much as we love writing it. If you're not already, you can follow us on
Facebook
,
Twitter
and
Instagram
– you can find us at @happyfamilyhub. How has your 2018 been for you and what are you looking forward to most in 2019?