If you're reading this, it's highly likely you are a parent and you're currently enjoying / bearing with (delete as appropriate) the school summer holidays. This is a fantastic time of year to spend as a family, and bond with your children but can also feel like an endurance test. We thought we'd share with you, after talking with some other parents too, 10 truths about the School Summer Holidays only a parent would know. Are these familiar?
1. The planning can be a bit of a mission!
It is difficult trying to think of something fun each day without spending a fortune! –
Life with the Busbys
(Chloe) Trying to book places on the good value summer camps that last longer than 9-3 is as competitive as getting Glastonbury tickets. –
Maidenhead Mum
(Jodie) Rainy days can sometimes get you down. When you've got an 'outdoorsy' day planned and the heavens open, you need to find some
fab activities you can do indoors
! –
Happy Family Hub
(Emma)
2 … But play days chilling at home are just what the little ones need!
You don't need to plan a big series of activities and events and put pressure on yourself! Kids are happiest with a paddling pool, a mini milk out of the freezer and you 😉 – Love Work Play Dream (Amy)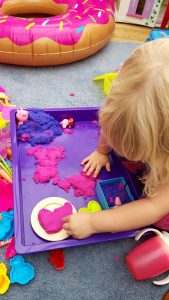 3. You will be asked for snacks about a million times a day during the summer holidays.
Your food budget will double as children eat twice as much out of the fridge than they ever do out of their lunch box. – 
The Parent Game Blog
(Lucy) The food shop costs at least double! –
Coffee and Cwtches
(Ayse)
4… But you end up with some tasty treats too (if you can't beat them, then join them!)
Ice lollies will become breakfast, lunch and dinner. –
Welsh Mum
(Christy) You take your treats and eat them in the bathroom with the door locked and say you are going to toilet! –
Ankle Biters Adventures
(Lianne)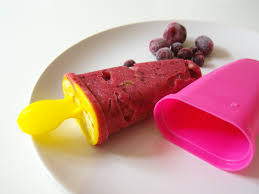 5. You don't have an endless pot of money
The endless pot of money I dont have. They seem to want anything and everything. Or it's the dreaded "I'm bored, can't we do something fun!" sentence every hour. –
My Family of Roses
(Lyndsay-Rose)
6… But you will be amazed at the fun things you discover going on during the summer holidays, some of which are free and low-cost
If you look around online, ask friends and search for details in your local community centres, libraries and museums, you can find so many fun things going on. So far this Summer we have taken part in a charity car wash, attended various fun days and even planted some plants in a new community garden. If you live in our neck of the woods in Warwickshire, Nikki from Take it From Mummy has produced a handy guide of
10 free places to go with the children in Warwickshire
. Various free and low-cost events are also being shared on our  '
We Love Warwickshire
' Facebook Group – do check it out!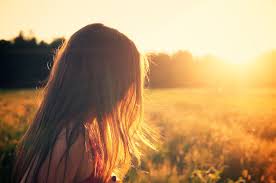 7. You don't know whether you're coming or going and the house is a mess!
Your house is a mess until the kids go back to school! Parents are just as pleased there is no homework for a whole summer. – Life with the Dempsters (Jayne) If you have teenagers your summer is basically now spent working as a taxi driver, chef and internet provider. –
A Cornish Mum
(Stephanie)
8… But your child will cherish the constant opportunity for play (and even a little loosening of the rules)!
Making dens is fun! The dens. Dens, dens & more dens, made out of everything they can possibly get their hands on 🙄 –
Crummy Mummy
(Natalie) Rules go out the window … a little! Who wants chocolate for breakfast?! –
The Willow Tree
(Shel) Your child suddenly becomes both an early bird and a night owl. The child who has to be dragged out of bed for school wakes up at 6am every single day of the holidays. –
Me Them and the Others
(Josie)
9. You feel like the 6 weeks is going a bit too slowly at times….
If the children are excited about school holidays to stay at home and do their stuff, parents (especially mothers) feel the other way around. Haha! –
My Parenting Journey
(Veronica) The 6 weeks of the school holidays is the longest 6 weeks of the entire year!! And it will go slow and you will be totally lost in days! –
Lily's Little Learners
(Cassandra) Saving the supermarket trips for the evening is the only way you can get some peace! –
Girls Gospel
(Tina)
10… But you will miss them when they're back at school! (aka Summer Holidays are the best!)
Before you know it, they will be back at school, and you'll be lamenting all those free days you had to chill out in the garden, watching a movie together or playing in the park! Roll on the next school holidays!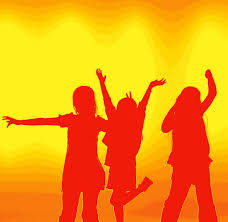 We hope you've enjoyed reading this post. We'd love to hear your School Summer Holiday truths too! What have the summer holidays meant to you? Let us know by using the comments box below or by joining in the conversation on our
Facebook
,
Twitter
and
Instagram
pages. Have fun!