It's May 2018 and the excitement is building for the big day. Royal wedding day. Prince Harry and Meghan Markle officially tie the knot on Saturday 19th May 2018 at Windsor Castle in Berkshire. We were interested in finding out more about what people thought and how they're celebrating. We have also found some great craft ideas and suggestions of places to go where you can see the wedding in style!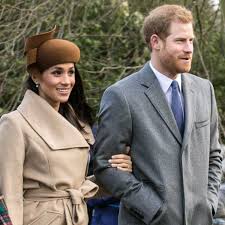 A right royal love story
Love them or loathe them, I find there's always something quite refreshing about the Royal Family. Despite their huge status in our society and the trials and tribulations that every family goes through in their individual ways, the Royal Family members always seem to shine. They display humility, pride, love and kindness for others in all that they do. It can't be easy being constantly in front of the public spotlight. Especially if you're just about to get married! Prince Harry and Meghan Markle met through a friend a few years back. The romance has blossomed and now there is no looking back. Meghan moved late last year into Kensington Palace to be with Harry. Fast forward a couple of year's later, and the famous couple are now getting ready to read their vows. Meghan, in an
interview with Vanity Fair
, admitted she 'loves a good love story' – and what better way than to live your own fairytale.
The big day
The big day will take place in Windsor where the town is expected to be packed to the rafters. There will be public well-wishers as well as numerous members of the media. No doubt it will be screened across the country and worldwide, and many people are expected to have a traditional British tea party to celebrate the event. We asked some families what they thought of the wedding and where THEY would be enjoying the big day.
Lianne from Anklebiters Adventures – "I think they are fab together and it seems like real true love – we are going to have an afternoon tea party with all the British tea faves, bunting and watch the royal wedding together."
Maria from Happy Mummy –  "I love the Royal family I think they are a very hard-working family who much tourism to this Country and I am proud to have them. We will be celebrating the Royal Wedding in a local venue who are screening the service. There, we will also be doing special wedding themed kids activities. We visited Windsor Castle a few weeks ago and Lily and I knelt at the altar at St George's Chapel. It was an awesome experience knowing that that's probably what Harry and Meghan will do Saturday. May they have a long and happy marriage."
Gail from Yammy Mommy – "I love the Royals and I love weddings so I'm really excited for Saturday! It's so nice to have some good news and something to be happy about at the moment. They seem genuinely in love. We are having a BBQ at home and watching it all day. The 3 year old will be thrilled! "

A true royal celebration
Terri from The Strawberry Fountain – "I'm going to my friends for an afternoon tea where we will all watch the wedding together and she has requested that we all wear fascinators or tiara's. I'm really looking forward to it."
Alex from Better Together Home – "I'm not a massive fan of the royals – got nothing against them I just don't understand the fuss and I think the amount they spend on the weddings is embarrassing when we have children in this country living below the poverty line! I'm more excited about my baby shower which is on the same day! We are having a BBQ and garden party with friends and family so hoping for good weather!"
Jemma from Mayflower Blogs is looking forward to the big day and even having a TV watching party for 1 (complete with snacks). She has definitely got Royal Wedding Fever!
Emma from Not My First Rodeo – "I absolutely love the royal family so I'll be hanging the Union Jack bunting and watching all the television coverage. We're going to have a "floor picnic" to make it fun for the kids and maybe a pimms or two for the grown ups!"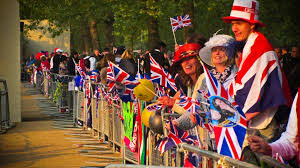 Craft Ideas for the Royal Wedding
The Royal Wedding is a great excuse to get arty with the kids. Aside from the traditional bunting which is fun to make (and an essential at royal events one would argue!), there are also some fabulous craft ideas here:
Where to watch the wedding in Royal Berkshire
If you've not been lucky enough to bag yourself an invite to the wedding (which let's face it, many of us haven't!), here are a few ideas of where you can enjoy the Royal Wedding:
The Jelly Lounge Family Club in the heart of Windsor will be holding their own special party – see their social media pages for more details.
Holme Grange Craft village, Wokingham will be screening both the Royal Wedding and FA Cup in their wonderful surroundings. The event will run from 12pm to 5pm and attendees are asked to dress for the occasion!
The Lexicon, Bracknell will be pulling out all the stops for the big day. You can visit Bond Square (by Waitrose) to view the wedding on the big screen. The event will run from 11am to 5pm and will include kids crafts and a London bus serving strawberries! You couldn't get more English than that.
Do you love the Royals? Will you be celebrating the big day? Let us know by commenting below.