With every story comes a plot twist, and unfortunately mine comes in the shape of a recent brain tumour diagnosis. 2019 has been a tricky year so far including losing a close family member, so it was a huge shock to receive such news for me and my family. I've been a bit quiet on social media of late as have been finding it difficult to focus and concentrate, and this may have been one of the reasons why! But, why let things stop you. I enjoy writing, and even though this isn't a health blog, it is part of our family life right now so I thought I'd write about what's been going on (it's quite cathartic too).
There's good news and there's bad news. Always my favourite quote in 'The Office', but it's always good to remember humour during difficult times. I saw my GP recently about my eye looking even more dodgy than usual (I've had a prominent eye for years), which also has progressed into some unusual symptoms and the most insane headaches I've ever had. Fast forward to an urgent referral to an eye specialist and a CT scan of my brain. This resulted in me being told that there is an intraosseous meningioma (boney tumour) in my head on the 'sphenoid wing', which is pushing the eye out and putting pressure on my brain (anterior temporal lobe). The good news is that it's likely benign, but I am facing surgery which obviously is quite a big deal. There's good news and there's bad news
I'm very shocked that this has happened. After all, every parent has headaches and tiredness, right? So many symptoms that could have been a clue, but it took my protruding eye to really show it. It has happened though, so we just have to deal with it. The surgery will be complex, involving opthamology and maxillofacial as well as the neurosurgeon. It is likely to take place sometime in 2020. Surgery is not likely to happen this side of Christmas unless further scans throw up any urgent issues. I am very glad that it has been discovered, and therefore won't be allowed to grow any bigger, but the prospect of brain surgery is very scary. I shall acknowledge the risks and just be brave. Of course the thoughts of losing my eyesight, use of my facial muscles, paralysis and even death have crossed my mind, but it's only natural to worry. The truth is that we are lucky to have access to excellent healthcare in this country and I read about all the wonderful things they can do now. Apparently I will need some sort of 'spare part' inside. Who knows what that's all about, I look forward to hearing more from the neurosurgeon perhaps later this month or early next. Little C knows that I have been ill, and that there is 'a funny bone growing inside my head' that the doctors might need to take out. She has given me a little purple bunny of hers to keep with me whenever I've been in the hospital, so sweet. Shocked and scared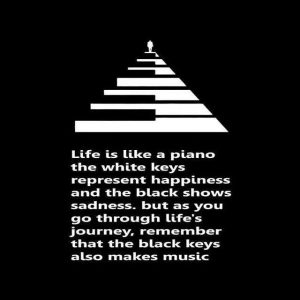 So the good news is that they've found it and that they can operate. They can't say whether it's 100% benign until they go in there and take a biopsy. However, chances are that it is and it is slow-growing. However, as it is causing issues now, we need to serve the pesky tumour it's eviction notice! They won't be able to take it all out, so it may mean future surgeries. Life may never be the same after the operation, but the key word is LIFE and I am grateful to be here for both myself & for my family and friends. If it's an altered life going forward, then so be it. As Elsa in Frozen 2 sings, it's definitely a journey 'into the unknown'. At the moment, I would just like to be out of pain and discomfort as I've been quite poorly these last few weeks and popping pills like sweeties! Into the unknown
My family and friends have been amazing to talk to. I have also found that talking to others in the same situation has been a great comfort. Social Media has enabled me to find others who have been through the same issues. I have even found some local to me and have also been treated at the same hospital. By sharing symptoms and experiences, it's great to know that you're not alone. I have also found that charities such as Talking to others
The Brain Tumour Charity
,
Macmillan
and
BrainsTrust
have been great resources for both practical and emotional support and advice. If you or someone close to you has just been diagnosed with a brain tumour, please don't think twice about contacting these organisations. They are great in helping you clear your mind and think about things logically too!
I have a few medical appointments around the festive break, but am looking forward to lots of fun family time in between. Big C, Little C and I will have a fab time together filled with fun and laughter. Life goes on, and so must we. Let's be thankful for the memories we have made, the times we enjoy in the present and the ones we look forward to in the future. We've just finished Little C's school application. She's got shows coming up. We have a wedding to plan (been engaged since 2016, now we are definitely getting around to it). We also continue to enjoy and enjoy our lovely home and spending time in and around Warwick! It may be a scary road ahead. But, with a loving fiance, daughter, family and friends, it's important to just face things head on (if you pardon the pun). Come over and say hello on our But first… Christmas!
Facebook
,
Instagram
and
Twitter
pages. Please also feel free to comment on this page here too, I always love to hear from you!
Next Instalment:
Me, My Brain and I (a new year's update)
Please consider donating to my
Justgiving fundraiser for brainstrust
if you are able.
Thanks for reading!