There's no mistaking that the use of dummies, pacifiers or soothers (or whatever you'd like to call them) causes a lot of debate. Some people like to use them with their children and some don't, it's a parent's prerogative to decide what's best for their child after all. If you do end up using them, then the time will eventually come for ditching the dummy! We began using a dummy with our little one in early babyhood when we were
new parents
. Babies naturally like to suck and this was a great comfort to her. With advice that dummies can help to
prevent the risk of SIDS
, together with being a great tool for calming her, it didn't seem like a bad idea at the time to allow her to use a dummy.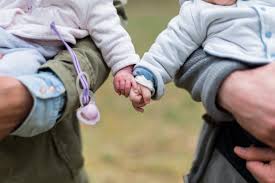 The general advice is that you should aim to get rid of the dummy at approximately 6-12 months. After 12 months, it could start to affect their speech and also cause dental problems. However, many children tend to still have them into early toddlerhood, pre-school and beyond.
Our daughter would be the first to tell you she loves / loved her dummy. One was never far behind wherever she was. We decided sometime between 24 and 30 months we should try and stop using it, and first started weaning her off it. She got to the point where she used it for naps and bedtime only, as well as for long car journeys. It also came into play should she need the extra comfort in scary or upsetting situations. If something happened, or she was tired, she always used to call out for 'Biggins (her comforter) and Dummy'. A dummy was also useful in Confessions of a dummy addict
taming toddler tantrums
! However, after a trip to the dentist at 32 months old (she is currently 2 and a half, 3 in October), the advice was that she should now be stopping using the dummy ASAP. We absolutely agreed. Not only did we not want to cause any damage to her teeth, it was also good that we ditched it in order for her to start trying to self-soothe and also good for us in terms of cost and sterilising. There was also the issue of getting up in the middle of the night to find lost dummies. So, how did we do it?
We decided to go cold turkey there and then. Well, almost cold turkey, as we had already started the weaning away process. Having the trip to the dentist was a great excuse, as we 'left' the dummies with the dentist (aka thrown away in the bin). We promised her two presents – one from us (a huge playtent from Ikea) and also one from the 'dummy fairy' (a 'Cake Pop Cuties' toy which she adores). When she asked for the dummy, we reminded her of the presents she'd received and also reiterated that the dentist said she was a big girl now with all of her 'big girl' (baby) teeth. As parents, we also constantly keep reminding her of how proud we are of her becoming a big girl. The plan seemed to work.. in the daytime at least. Going (almost) cold turkey
The loss of the dummy in the daytime went just fine, however at night in the first week or so it was a different story. Our little girl had trouble settling and quite often mentioned wanting her dummy. However, we knew we had to be strong and find her other ways of self-soothing. Of course we don't like to see our daughter upset, but know too that anything that could potentially cause harm should also be taken away. If the dentist advises it, then we should definitely listen (in my opinion). Together, we have helped her find ways in which to calm herself. We put music on that she now listens to at bedtime, and we have extra books and cuddles in the lead up to down-time. She has also found ways in which to pacify herself when getting upset or angry for any reason. She loves her cuddly bunny Biggins and also her favourite red blanket. The going to bed routine is getting better, it is still not as smooth as it was pre-dummy, but then we're still transitioning with daytime napping too so it's a lot to take in. She's now going to bed though without her dummy and when she's asleep now she's generally asleep for the whole night so she is getting better quality, unbroken sleep. Hooray! Bedtime soothing
Every parenting experience is different and every child is unique. Not one size fits all and don't let anyone tell you it does also. There are lots of sites with advice on what's 'right' or 'wrong' but you can decide what works for you and your child. We spoke to some other parents to find out their experiences of getting rid of dummies and what worked for them: Other techniques for ditching the dummy
Avoiding Altogether
Laura (Sophella)
– 
We avoided dummies as much as possible and we only gave her a dummy when she would not stop screaming (we tried everything else first), whether that be leaving her to scream for a bit or letting her suck on our knuckles. Eventually she's just spit her dummy out, normally she only used it when she was fighting sleep and it would fall out when she was asleep.
Dummy fairy / Present Giving
Jemma (Have Kids Will Travel)
 – 
We gave our first a dummy and then took it off her in the day at one then when she was two the dummy fairy came at night and left her a present to thank her. We brought a few books which we read in advance and it all went really smoothly. I hated them as they always fell out at night causing a lot of disturbed sleep! With my second we decided to try to go without and now we have a thumb-sucker so I wish we'd popped one in.
Karina (Mum's the Nerd)
– 
We used bribery, if the dummy fairy could take them away then she would be rewarded with a special treat. She really wanted that dinosaur on a leash and has been dummy free since.
Adrienne (Working Mum Cambridge)
– 
We never wanted to use a 

dummy

 but after it calmed our son down and we could see how much it comforted him we just went with it. When he was around two and a half we decided he was old enough to understand us taking them away. We hung all his 

dummies

 on the tree in the front garden one night before bedtime and told him the dummy fairy would collect them overnight and take them to the new babies. In return she would leave him a present. This was particularly useful when he really wanted his dummy a day later as we reminded him of his present and that was what the dummy fairy left. He seemed satisfied with that and has never asked for it again. The dummy fairy worked very well for us.
Cold Turkey
Jemma (Mayflower Blogs)
– 
We went cold turkey! Took it away and for three days regretted it-then on the fourth day, it was like it had never been around! A few months later when we were moving house, we found one and panicked he'd remember having one and revert back. He didn't bat an eyelid!
Emma (Ready Freddie Go)
– 
Freddie bit a hole in his and I told him it was full of germs and he cut it up! Been dummy free since!
Alexandra (That Butterfly Effect)
– 
We only used dummies between about 2-4 months with both our boys – we never agreed with the use of them but they helped on some occasions so we only used them sporadically. Ditching was still hard as both boys liked falling asleep with them. We went cold turkey and instead used a muslin cloth sprayed with breast milk in the corner of the cot to help them drift off to sleep – they both love sleeping cuddling their "blankeys" now which is so sweet.
Sarah (Mummy Cat Notes)
– 
Trying badly to go cold turkey but have given up many times, it's been so hard this time around but it's getting there.. I don't think we will have dummies with our next one!
Weaning off slowly
Joanne (Winging Mamahood)
– 
I started by cutting him down to just giving him a dummy for nap and bed time. When we had accomplished that step I took it away for nap time.. he overcome that and now we're in the process of taking it off him all together! It's worked a treat so far!
Hayley (Very Mummy)
– 
My second daughter has global delay, and we have found it harder with her to get rid of the dummy. We brought a pretty pot, and called it her "big girl pot" where we put her dummies in. This is how we weaned her from all day to just dummies for bedtime. She is 33 months and she puts her dummy in there every morning and takes it out every evening. We are working on the concept of getting rid all together but not quite there yet. My first daughter successfully dropped the dummy at 19 months and we used the baby fairy technique.
Getting rid of the dummy has not been as tricky for us as I'd imagined, given how obsessed she seemed to be with it. Knowing she's a 'big girl now' has been a huge pull. Also, the presents helped as well. What child can resist new toys? Originally, we said that the dummy fairy would leave money for her, to which she replied 'Yes, to buy more dummies!'. It was after that I decided the dummy fairy should bring a physical gift instead of money! She's learning ways in which to soothe herself and we're no longer getting up what feels like 100 times a night to replace lost dummies. It was the right decision made easy by a visit to the dentist and knowing ourselves that it was just time. She seems happier as well in general (probably due to better sleep). It's the end of another era in parenting this little one and on to the next chapter. What have your experiences been? Have you managed to successfully 'ditch the dummy'? What's worked with you? Let us know by leaving a comment below, or by joining the conversation on Happy Family Hub on Our verdict?
Facebook
,
Twitter
or
Instagram
. Best of luck whatever the stage of the parenting journey you are on! (Disclaimer: This post contains affiliate links.)