Warwick Words History Festival
 takes place each year, and as part of this year's varied programme, the festival held an event specifically for 0-5 year olds and their carers.
Warwick Library
hosted a special themed Bookstart Party for the youngest of local residents, featuring an appearance by the one and only Bookstart Bear.
Bookstart is an initiative from What is Bookstart?
Booktrust
, the UK's largest children's reading charity. Each year they reach 3.5 million children across the UK with books, resources and support to help develop a love of reading. Bookstart gives free books to every child in England and Wales, when they are a baby and also just before school. They offer tips on reading together as families, and libraries also deliver the Bookstart programme in forms of special events such as rhyme time sessions. You can
find out more about the Bookstart programme here
. We love books and love going to the library to discover new books (such as
our favourite books from earlier in the year
).
We arrived at Warwick Library and were greeted by a friendly member of staff who signed us in (and even gave us Bookstart Bear stickers). Attendees had to pre-register on Eventbrite, so they could keep an eye on numbers, but the event was free of charge. We took our seats in the corner of the library which had been set up with colourful pillows and mats. The theme of the event was Knights and Castles. It was wonderful to see a few of the little ones dressed up for the occasion. The party begun with the arrival of Bookstart Bear, much to the delight of all the children. Well, almost all, as I think the babies were still a little unsure. Little C enjoyed her hug and high-five with the gigantic blue bear. After Bookstart Bear had met all of the children, it was time for stories and rhymes. Bookstart Bear was very good at spending time with each and every child as an individual, making them feel special! There ain't no party like a Bookstart Party!
The session was led by a Senior Librarian who engaged the children with her passionate delivery and fun nature. The session featured interactive nursery rhymes, puppets and cuddly animals, and three books: Stories, Rhymes and Snacks
Red Riding Hood (Ladybird First Fairytales)
The Three Billy Goat's Gruff (Nick Sharratt)
Goldilocks (Usborne First Fairytales)
After the stories and rhymes, children and their carers enjoyed a healthy buffet (juices, fruit bars and crackers). All children then received a goody bag full of books and pens. We were pleased to see that it included one of our favourites –
'A Busy Day for Birds' by Lucy Cousins
. It was clear from everyone's faces how much the event was enjoyed, both by adults and by children. We can't wait for the next Bookstart Party! Session Leader, Deborah Hateley, (Senior Librarian for Priority Groups – Warwickshire Libraries), said:
"We had a fantastic turnout with children of all ages. It was an honour to take part in the Warwick Words festival and celebrate what Bookstart and Libraries have to offer children and their families."
Events at Warwick Library
Warwick Library
offer a number of
weekly events for children and young people
.
Rhyme Time – Songs and rhymes for 0-2 year olds and their parents and carers). Thursdays 9.30 a.m – 10.00 a.m and 11.00 a.m – 11.30 a.m.
Story Stomp – Fun session for 2-4 year olds and their parents and carers – following on from rhyme time. Mondays 9.30 a.m – 10.00 a.m.
Chatterbooks – Book talk, fun games and crafts for 8-11 year olds. Once every four weeks, Saturdays, 2.00 p.m – 3.30 p.m, term-time only.
Page Turners – Book and craft activities for Year Seven and above). Every four weeks on a Saturday, 2.00 p.m – 3.30 p.m. Contact the library for more information.
Lego Club – Imaginative, creative Lego sessions for primary school aged children. Alternate Tuesdays, 3.45 p.m – 5.15 p.m. Book with Eventbrite for these sessions.
They also hold special events in addition to their weekly offerings. We're particularly looking forward to Owls in the Library on 31 October 2018!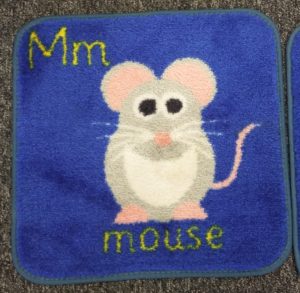 Do you enjoy the events provided by your local library? Let us know by using the comments box below or join the conversation on our
Facebook
,
Twitter
and
Instagram
. *Disclaimer: This review may contain affiliate links, however all views and opinions are my own.*