Is it safe to come 'into the out' yet? We don't really know! It all still feels very strange and a bit scary as we take these tentative first steps towards a new normal which isn't like anything we've ever been used to at all. With coronavirus lockdown measures easing a bit, there are a few more things now starting to open thank goodness. There are plenty of activities going on in and around Warwickshire during the school holidays. Here are some ideas of what you can do during the May / June 2021 Half Term in Warwick, Leamington Spa, Stratford-upon-Avon, Coventry and the surrounding areas. 
Museums and Libraries
Warwick
Market Hall Museum, Warwick – Open Tuesday to Saturday 10am-5pm. Closed Sunday and Monday. Pre-booking essential (click on this booking link to pre-book your space). The museum is ready to welcome visitors once again. What have you missed most? The bees? The giant tapestry? The historic

Plesiosaur skeleton? Or maybe it's the giant bear or Oisin, their very own tweeting giant irish deer skeleton. Combine your trip with a wander around market place and a walk down to St Nicks Park and you can easily have a lovely day out in Warwick.
Leamington
 Leamington Spa Art Gallery and Museum, Leamington Spa – The museum is now open again and visitors can book either a morning (10am-12pm) or afternoon (1pm-3pm/4pm) slot. Please visit the pre-booking link to book your tickets. 

Royal Pump Rooms – Gardens Treasure Trail

, Leamington Spa – Leamington Spa Art Gallery and Museum

have created a colourful Treasure Trail of Leamington's leisure gardens suitable for the whole family to enjoy together! The trail will take around an hour to walk, and takes you through the Jephson and Pump Room Gardens, drawing your attention to things you may not have noticed before alongside activities, and interative features, all beautifully illustrated in an easy to follow booklet. You can collect a free printed colour copy from the Royal Pump Rooms Visitors Information Desk any time from Monday – Sunday 10am-3pm. If you complete the trail, you can come back to the Desk to be rewarded with a sticker! 
Stratford-upon-Avon
Tudor World, Stratford.

Tudor World living history museum  is situated right in the centre of the beautiful Town of Stratford upon Avon, just metres from the world famous RSC, and set within  an historic 16th century grade 2* building.

Using historical settings, discover the secret lives of the Tudors and what life was really like during the time of William Shakespeare; Francis Drake; Elizabeth I, Henry VIII and everyday people. Open daily from 10.30am until 5.30pm.
Gaydon
May Half-Term Fun – British Motor Museum, Gaydon – Saturday 29th May – Sunday 6th June 2021. May half-term is all about the 'Most Beautiful Car in the World' the Jaguar E-type as it celebrates its 60th Birthday.

Come and collect a Jaguar E-type cut-out model for you to take home and make. Also, back by popular demand  – the STEM ambassadors from MOD Kineton will be with us on Tuesday 1 June and Wednesday 2 June with their rocket cars! You will have chance to meet Dotty or Dougie our car designers from the swinging 60s as they explore this amazing car and it's design in our new exhibition 'E-type Evolution'.

Admission charges apply, see website for details.
Outdoor Activities

Compton Verney
Half Term Activities at Compton Verney, Warwickshire –

Saturday 29th May – Sunday 6th June 2021. Nature explorers trail available all week

Inspired by Mary Newcomb pick up this beautiful trail and enjoy completing some of the activities and suggestions. Spend time finding out some simple nature facts, have fun colouring and creating a viewfinder that might help you see the natural world in a different way! Extra activities available include the ever popular Forest Club on Thursday 3rd and Saturday 5th June and Flying Gliders with Kineton STEM on Thursday 3rd and Friday 4th June. See website for further details. Admission charges applicable for adults.
Coventry
Warwickshire Country Parks half term holiday trail – Meet the Swans at Ryton Pools Country Park, Coventry –

Saturday 29th May – Sunday 6th June 2021.

Follow the Spring trail to learn about our swans. Their

footprints will show you the way to go!

Spot their animal friends sneaking in with a cheeky grin.

Draw the animals in the camera flash box and e-mail us your

answers to parks@warwickshire.gov.uk. Print your free copy from here on FB or pick up one from a limited number of pre-printed copies from outside the visitors centre. Don't forget to bring a pencil!

If you wish to feed the swans and ducks in the park, don't forget duck food can also be purchased.
Kenilworth
Kids rule! at Half Term – Kenilworth Castle, Kenilworth – Tuesday 1st – Sunday 6th June 2021, 10am-5pm.

Kids rule at Kenilworth Castle this May half term! Join us in the grounds of the castle to meet our traveling Knight and Princess, take a look at medieval weaponry and enjoy stories from the middle ages while spending time as a family in the great outdoors. Admission charges apply. 
Warwick
Wonderful Whitsun – Hatton Adventure World, Hatton – Saturday 29th May – Sunday 6th June 2021. HURRAH – in time for Whitsun we are allowed inside! So – Snorty's Superslide Mania , our massive indoor play centre is back open. Snortys Restaurant as well and when the rain clouds loom, Zoobie's Magic and Puppet Shows will be back in the Family Theatre. We also have our Spring Arrivals Marquee full of baby animals as an extra undercover activity alongside Farmyard Favourites amd Scales 'n Tails. Plus so much more. Admission fee applies, see website for details.
Zog and the Quest for the Golden Star – Warwick Castle, Warwick – 12th April – 5th September 2021. Don't miss out on a brand new live trail this May Half Term, for Zog has landed! This trail will teach all budding Dragons in-training the skills they need to become a fully-fledged Dragon. From flying high without actually leaving the ground, to testing-out fearsome roars…and of course learning to capture a Princess, children will collect a stamp at every task. After joining in with Sir Gadabout's school for ambitious Knights as a final challenge, Zog will be available for a meet-and-greet to hand out golden stars and to pose for a photo with every child. The Zog activity trail is available everyday from 12th April to 5th September 2021 and is included in the price of your entry ticket. Don't forget that as well as the trail, the castle and grounds are an absolute delight to visit for the whole family and don't forget to check out the highly rated birds of prey show 'The Falconers Quest'. Admission fee applies, see website for details.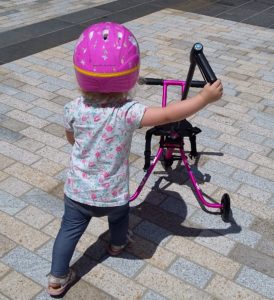 Warwickshire
National Trust Properties, Warwickshire –

From walks through riverside parkland to stories of the gunpowder plot, there is lots to discover in Warwickshire. Pre-booking essential, see website for details.

Warwickshire Wildlife Trust Nature Reserves, Warwickshire – The WWT website lists many nature reserves within our local area which are great for exploring. We can definitely recommend Ufton Fields near Leamington Spa. There is a circular walk about 1.5 miles (not too far for little legs) which also encompasses a den building area. Lots of fun!
Clubs & Classes
Coventry
Let's Make – Free Family Craft Workshops, Coventry Cathedral, Coventry – Friday 4th June 2021, 12pm-2pm. Looking for something to do this half-term? Let's MAKE! Join us for a FREE drop-in session of fun family crafts inspired by the Self-Portrait Prize exhibition in the Cathedral. We will have all the materials and equipment you need to create your self-portrait. Whether you are inspired by Picasso or Van Gogh, we want to see 'what you see in the mirror'! #covselfportrait Craft materials will be provided, however if you're a little messy feel free to bring your own apron.
Warwick
Japanese Inspired Creativity Day, Playbox Theatre, The Dream Factory, Warwick – Friday 4th June 2021.

Join us at The Dream Factory for a family-day, filled with workshops, events and menus, inspired by Japanese culture. Please book for the specific workshops, where numbers are limited, but enjoy the additional activities at your leisure, including origami, Positive Parenting session, Japanese-inspired café menu  and children's outdoor play-area.
Wootton Wawen
School Holiday Chocolate Workshops, The Chocolate Shed, Yew Tree Farm Craft Centre, Wootton Wawen – Various Dates. The Chocolate Shed specialises exclusively in running brilliantly fun and sticky chocolate making workshops. See website for details.
Arts and Entertainment
Leamington
Mr Stink by Heartbreak Productions, Leamington Rugby Club – Friday 4th & Saturday 5th June 2021, various times.

Suggested age 7+. Running time 2 hours.

Join Heartbreak Productions for David Walliams' best-seller Mr Stink on the outdoor stage. Pack a picnic, grab a chair, and dress for the weather. Packed with fun, humour, and a heart-warming message, this touching tale provides the perfect family entertainment. 
Stratford upon Avon
Kidz Kingdom and Fun Park and Live Dinosaur Show, Riverside Caravan Park, Stratford – Saturday 29th May – Sunday 6th June 2021, 12pm-6pm. Kidz Kingdom is a mobile ch

ildren's fun park with a great choice of children's fairground rides, giant bouncy castles, and amazing attractions. Entry is £1 per person, with rides payable on top. No need to pre-book.

Kate's Storytree at the Playhouse, Stratford – Saturday 15th – Wednesday 2nd June 2021.

The time for stories is a special one. A time of magic and play. A time to share some of the world's most precious stories.

As we begin to venture out once more, Kate is delighted to bring the Storytree to Stratford Play House on Rother Street. This half term, to celebrate this return of The Storytree, each booking of a family bubble will receive a special Kate's Storytree tote bag. Inside you will find a selection of props which will be used to create a joint, group story. Afterwards, this bag and props are yourto keep and take to continue the story at home. There are 6 bubble places available. Please book one bubble per family with a maximum of two adults and three children. The cost for the event is £12 per bubble (a maximum of 5 people per bubble). Please book online via The Play House Website. Suitable for children aged 4-11.
Various
Robin Hood by Tread The Boards Theatre Company – Warwickshire, Following their popular performances of Cinderella and Wind in the Willows, Tread the Boards return with some outdoor theatre for 2021 in the form of Robin Hood! They will be appearing at Wethele Manor, Aston Hall and Tiddington Home Guard Club during Half Term and Ettington Park Hotel later in June. Get your tickets before the Sheriff does by going onto the website. I hear the sun is also set to shine this week…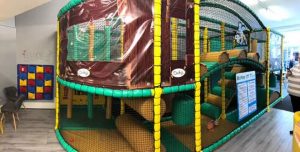 Best of the Rest
Leamington Spa
Dinky's Play Cafe, Leamington Spa – Please check Facebook page for opening hours. At last check, this showed it was closed Monday and Tuesday of half term but open Wednesday 2nd – Saturday 5th June from 930am-5pm . Dinky's is a delightful cafe in Leamington complete with baby area and soft play frame suitable for age 3-8 year olds, so you can enjoy a coffee whilst your little ones are entertained.
Stratford-upon-Avon
JNB Gymnastics Academy, Pathlow, Stratford-upon- Avon – Various dates. A whole week's worth of gymnastics, trampolining and dance fun. Also, the popular Mum, Dad and Me sessions will also be running through half-term week so you can still let your child burn off steam! You can book all sorts of sessions including their ever popular 'bouncebox' trampoline park. See their webpage for further details.
Warwick
Jump In Trampoline Park, Warwick – Looking for things to do in the half term holidays? Come to Jump In Trampoline Park Warwick. Who doesn't enjoy school holiday activities that are fun for both kids and adults? Here at Jump In Warwick, we have all kinds of fun and rainy day activities to do that don't involve a screen!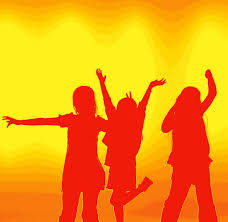 We hope we've provided you with lots of May/June half-term inspiration in this post! When you are at home, for some quiet time or because the weather isn't playing fair, we can recommend some great indoor activities. We hope that you manage to have lots of fun with your families. Let us know what you get up to or if there's any more activities you can suggest in the comments box below or by joining the conversation on our Facebook, Twitter and Instagram pages. Enjoy!